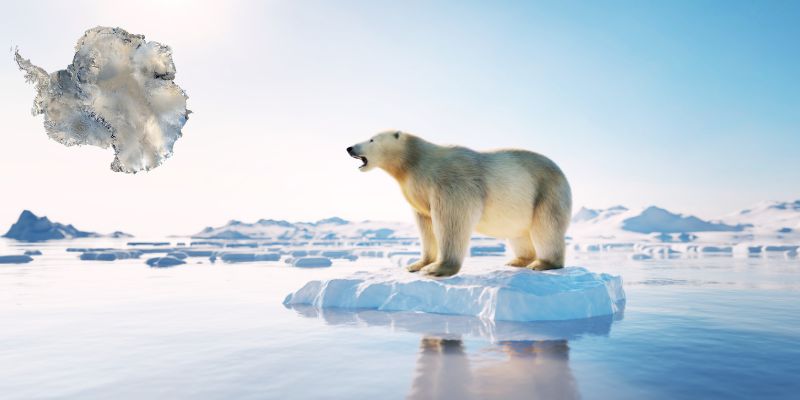 Antarctica's dwindling sea ice raises climate concerns as scientists work to unravel the mystery behind its rapid decline
Scientists are really puzzled by the disappearance of Antarctica's sea ice. It is melting at a fast rate, and this year's levels are the lowest in 40 years.
The ice in Antarctica is like a giant cooler for the Earth. It reflects the sun's heat and cools the water around it. But now, it's getting smaller, and that's a problem. Because less sea ice means the ocean will soak up more heat, which could make the planet even warmer and harm creatures like penguins and whales.
The reasons for this ice disappearing are a bit like a mystery. Scientists think it's because the oceans are getting warmer, the winds are changing, and a weather pattern called El Niño might also be causing some issues.
This issue is also happening at a time when our planet is getting hotter, and extreme weather events are becoming more common because of climate change.
If the sea ice continues to vanish, it could cause ice shelves in Antarctica to melt more, raising sea levels and causing problems for coastal communities.
In summary, Antarctica's melting sea ice is a sign of climate change, and it could have a big impact on our environment and the world's climate if it keeps happening. Scientists are working hard to understand why this is occurring, but it's a complex challenge.