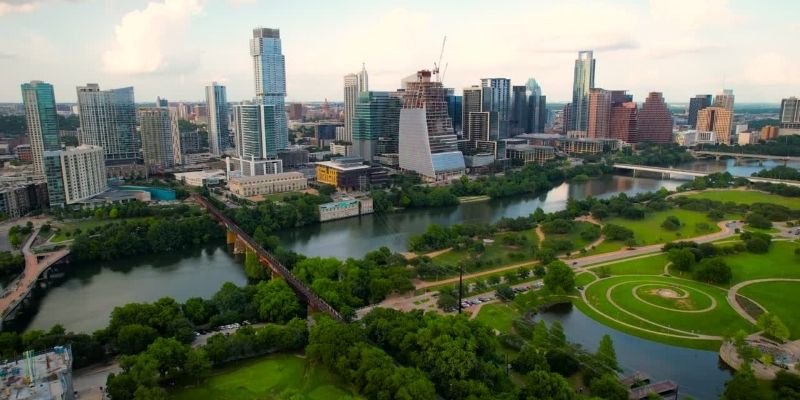 Battling Flash Floods
Flash floods have become a regular occurrence in cities, especially in low-lying areas.  Rapid and intense rainfall, worsened by climate change, causes these issues, leaving people unprepared and causing damage.
Experts recommend the adoption of the "Sponge City" concept, a strategy that has proven successful in cities such as Munich, Beijing, Tokyo, and Pittsburgh. This involves constructing sizable underground tanks in flood-prone low-lying areas. Using natural forces, particularly gravity, these tanks can capture and store excessive rainwater, thus minimising damage and potential human suffering. Furthermore, this stored water could later be used during drier seasons.
However, some people believe it might be better and less costly to clean and use the city's existing lakes and tanks for storing rainwater. The challenge is that the paths leading to these water bodies are heavily polluted.
The city has a storage issue rather than a water problem. There have been efforts to improve the drainage system, but a lot is still to be done. There is also a proposal to use large water bodies around the city to store rainwater.
While measures are in place for flood alerts such as telemetric weather stations and the mobile app, the effectiveness has been limited due to the unpredictable nature of flash floods and a lack of public awareness.
Cities need a mix of solutions to address their flash flood issues. Building underground tanks could help, but so could cleaning existing water bodies and adopting the sponge city approach. Raising public awareness and providing timely warnings can also lessen the effects of floods.
Sponge City Concept: This concept, which has been implemented in China,  revolves around retaining water where it falls. The method involves allowing rainwater to infiltrate various mediums, such as rooftop gardens, permeable roads, ponds, and public spaces, to seep underground.
What is a sponge city?
A "sponge city" is like a big sponge that soaks up water when it rains. This is done by using things like special roads that absorb water, parks, ponds, and other wet areas. The idea is to help cities handle lots of rain without getting too flooded.
Why isn't it solving all flood problems?
While it's a great idea, there are some hiccups. Cities have been built up so much with concrete that they can't soak up water like they used to. Also, when we get super heavy rain, these "sponge" features might not be enough. Some areas that aren't as advanced also struggle to keep up with the changing climate.
Why is this important?
As the climate changes and rains become unpredictable, ideas like "sponge cities" are a way to keep our towns safer from floods. It's a modern approach to an age-old problem but needs fine-tuning to work best.