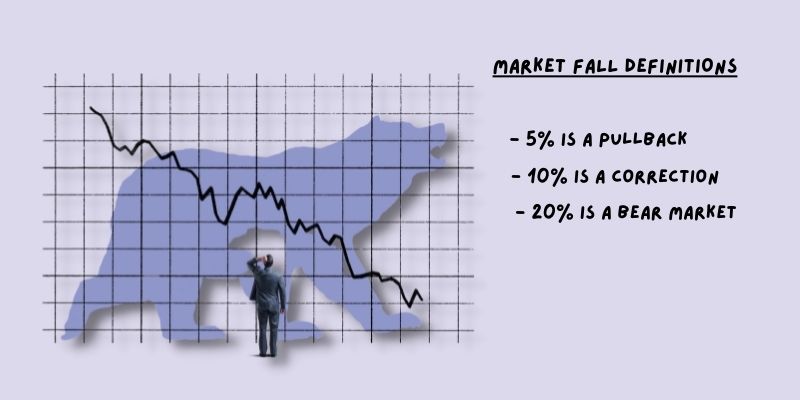 Here's what that means 
Read more



A bear market is a term used on Wall Street to describe a period in which an index such as the S&P 500, the Dow Jones Industrial Average, or even an individual stock has fallen 20% or more from its recent high.

Rising interest rates, high inflation, the Ukraine war, and a slowing Chinese economy have caused investors to reconsider what they're willing to pay for a wide range of stocks, from high-flying tech firms to traditional automakers.

To slow inflation, the central bank has already raised its key short-term interest rate from a record low near zero. Higher interest rates also make investors less willing to pay higher prices for stocks, which are riskier than bonds, when bonds suddenly pay more in interest thanks to the Fed.

The move to raise interest rates by design will slow the economy by making borrowing more expensive. The risk is that the Fed will cause a recession if interest rates are raised too quickly or too high. Customers can't buy as much if they have to pay more to borrow money. Thus, resulting in less revenue flowing to a company's bottom line. Stocks tend to track profits over time. As growth prospects wane and expectations are dashed, prices of stocks can decline.

Bear Market: In the stock market, a period of declining prices in which investors continue selling shares, expecting the prices to fall further. Advisers suggest putting money into stocks only if it won't be needed for several years.

Why is a bear used to represent a market downturn? Bears hibernate, so bears represent a declining market. A bull market, on the other hand, is Wall Street's term for a rising stock market because bulls charge.
Source: NBC