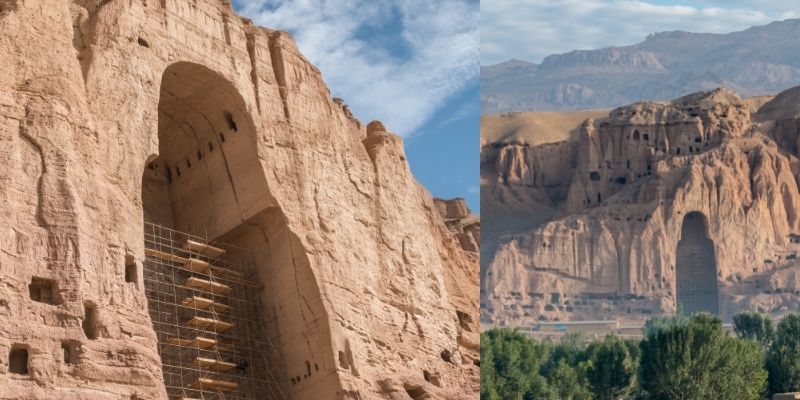 The cash-strapped Taliban regime, which was adamant about bombing the Budhha statues a couple of decades ago, is suddenly eager to preserve them, possibly in light of potential Chinese investment
Read more



The monuments in Bamiyan province had stood for 1,500 years, but their destruction was ordered in 2001 by the Taliban, who deemed them un-Islamic for being against the Muslim faith. The Taliban was already infamous at the time for banning television and imposing ultra-strict rules governing women's behavior.

The ruins in Afghanistan are believed to be of an ancient city. But the ancient city is not just of historical value. It is sitting on what can perhaps be the biggest copper deposit in the world. The deposits are estimated to be worth USD 1 trillion. China is keen on setting up copper extraction units and is reportedly lobbying hard with the Taliban regime for it.

About Bamiyan Buddhas:

It is situated in Afghanistan.
Bamiyan Buddhas dated back to the 5th century AD and were once the tallest standing Buddhas in the world.
In 2001, the Taliban began blowing up the two statues.
Following this, UNESCO included the remains in its list of World Heritage Sites in 2003.
Source: WIONEWS