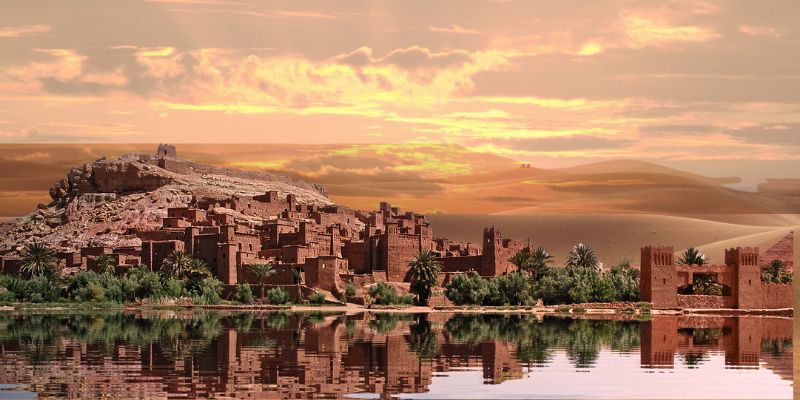 The Indus Valley Civilisation, also known as the Harappan Civilisation, thrived in South Asia from 3300 BCE to 1300 BCE
Read more



The Indus Valley civilization, which flourished around 4,000 years ago in modern-day India and Pakistan, was one of the world's earliest and most mysterious civilizations. Some of its characteristics still captivate archaeologists and historians today.

Source

The civilization boasted impressive urban planning, with grid-like street systems and advanced drainage systems, as well as intricate seals and artwork featuring animals and human-like figures. The society was also known for its sophisticated craftsmanship in pottery, metals, and textiles.

The people were likely peaceful, as there is no evidence of military fortifications or weapons. They had a system of writing, but it has not been deciphered, leaving much of their social and political structures a mystery.

But one of the biggest mysteries is the disappearance of the Indus Valley civilization. While climate change is considered a leading factor in the decline of civilization, it is not the only theory.

Some experts believe that the civilization's downfall was due to internal conflicts, such as a class struggle or a revolt by the lower classes. Others suggest that it was due to invasion by nomadic tribes or foreign powers.

Another theory is that the Indus people may have suffered from an epidemic or disease that wiped out a large portion of their population, making it difficult to sustain the large urban centers that were a hallmark of the civilization. However, a recent study published uncovered some answers in the Dharamjali Cave in the Himalayas.

Researchers found a stalagmite in the cave with layered mineral deposits that allowed them to reconstruct historic rainfall patterns from 4,200 to 3,900 years ago. They discovered that there were not one, but three major dry periods lasting between 25 and 90 years each. These dry periods negatively impacted water access for Indus settlements, predictable rainfall, and river flooding for necessary crops.

During this time, the ancient inhabitants took various steps to adapt and remain sustainable, but eventually, the large Indus megacities began to decline as people moved to smaller and more flexible rural settlements. Craft activities, innovation, and long-distance exchange and trade also declined. About 300 years after the final dry period, the Indus Valley civilization disappeared entirely.

This raises a critical question: could droughts in the past affect us today? The answer is a resounding yes. The Indus Valley Civilization was a complex society that thrived for thousands of years, but environmental factors such as drought can have a devastating impact on even the most advanced civilizations. By studying the past, we can learn valuable lessons about how to adapt and survive in the face of environmental crises.

The Tasmanian government is taking a proactive approach to address climate change by building Earth's very own "black box." The black box is being built to record climate change data. The idea behind it is to create a repository of information about the state of the planet at a particular time, which can be studied and analyzed by future generations. This information will help people understand how the planet has changed over time and what factors have contributed to these changes, including human activities that have led to climate change. The hope is that by studying this data, future generations will be better equipped to make decisions that protect the planet and its inhabitants.