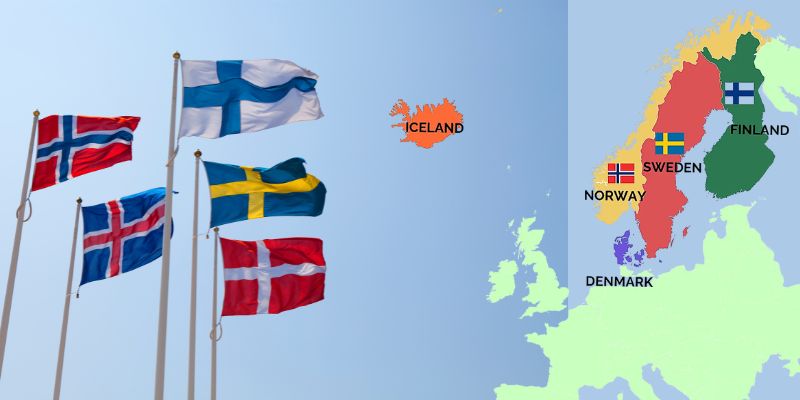 Understanding the Nordic (also Scandinavian) Model of Social Democracy
Read more



Sweden's right-wing coalition, led by the Moderate Party, defeated the center-left bloc coalition led by the Social Democrats Party, despite remaining the single largest party. The formation of a new right-wing government in Sweden threatens the Nordic (also Scandinavian) Model of Social Democracy. The five countries: Sweden, Finland, Norway, Denmark, and Iceland, are collectively known as the Nordic countries.

What is the Nordic Model?

The Nordic model refers to the standards that Sweden, Norway, Finland, Denmark, and Iceland adhere to. These countries are known for their high living standards and equality.
The model is a one-of-a-kind blend of free-market capitalism and social welfare.

The Free Market is an economic system that is based on supply and demand.
Social benefits are funded by taxpayers and managed by the government on behalf of all citizens.

It is a mixed economic system that keeps the advantages of capitalism while reducing the gap between the rich and the poor through redistributive taxation and a strong public sector.
A defining characteristic of the culture is gender equality, which leads to high levels of male parental involvement and female workplace participation.

Nordic Model

What makes the Nordic Model effective?

Much of its success can be attributed to a shared history and societal development.

The history of this region of the world is largely one of family-driven agriculture, unlike regions that developed around the formation of large corporate-owned farms.

The end result is a country full of small, independent businesses run by people facing the same set of challenges. Solutions that help one member of society are more likely to help all members.
This collective mentality results in a population that trusts its government because the government is led by citizens who want to create programmes that benefit everyone.
As a result, publicly funded services such as healthcare and education are of such high quality that private enterprises see no reason to provide or improve them. This mindset persisted as capitalist enterprises grew.

What are the benefits and drawbacks?

Advantage:

The Nordic model promotes equality and social mobility.
Everyone has free access to adequate public services, including some of the world's best education and healthcare, and people appear content to pay their taxes to ensure that this continues.
These collective benefits are combined with entrepreneurship to form an effective mix of capitalism and socialism (Cuddly Capitalism).

Disadvantage:

The model is criticized because of high taxes, a high level of government intervention, and relatively low GDP, productivity, and economic growth.
The Nordic model redistributes wealth, restricts the amount of money available for individual consumption and spending, and promotes reliance on publicly funded initiatives.

What problems does this model face?

Aging Populations:

The ideal situation for an aging population is one with a large base of young taxpayers and a small population of senior citizens receiving services. Benefit cuts are a likely result as the population balance swings the other way.

Immigration:

These nations welcome a sizable influx of newcomers looking to take advantage of the generous public benefits. These newcomers are frequently from countries that do not have a long, shared history of making decisions for the common good.
Newcomers can place a significant strain on the system, potentially leading to its demise.

Way Forward

There are concerns that an aging population, globalization, and increased immigration will gradually erode the Nordic model's efficient welfare state.
Taxation can only go so far, and there is always the risk that a more individualistic culture will emerge.
Many critics underestimate the Nordic model's ability to overcome obstacles. There are reasons to believe that the underlying values are so deeply embedded in these countries that they will always exist in some form or another.
Source: TH