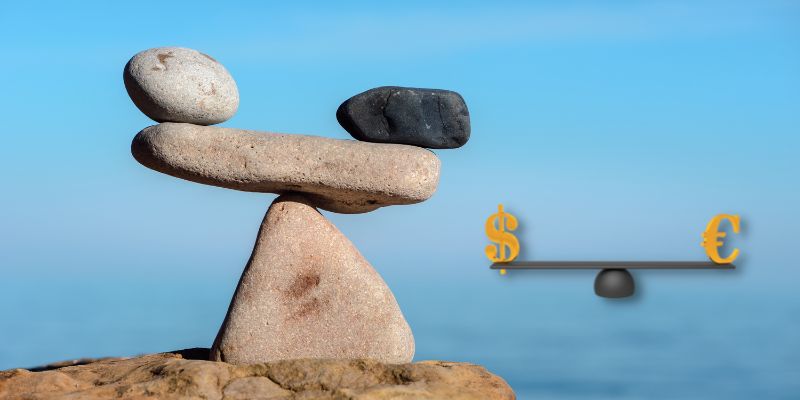 Euro Falls to Equal the U.S. Dollar for the First Time in 20 Years
Read more



The U.S. dollar and Euro parity mean that the European and American currencies are worth the same amount.

The Euro hasn't been valued below $1 since 2002. For over two decades, it took more than one U.S. dollar to purchase one Euro. However, the Euro is not the only currency that is depreciating. The Japanese yen has also lost value against the U.S. dollar.

It may appear counterintuitive that the dollar is strengthening at a time when there is so much fear about the U.S. economy's future.

So what does the USA do? To combat high inflation, the Federal Reserve has aggressively raised interest rates. In general, higher interest rates lead to a stronger currency. This is because investors begin to seek out dollar-denominated investments that will yield higher returns than assets denominated in other currencies.

Therefore, if the Fed raises rates more than the European Central Bank, higher interest rates choice attract investor money away from euro-denominated investments and into dollar-denominated investments. To purchase those holdings, those investors will need to sell euros and buy dollars. This causes the Euro to fall and the dollar to rise.

The European Central Bank has announced it will raise interest rates, but if the economy sinks into recession, that may not happen. This is because, in a recession, it is common practice to decrease interest rates to increase borrowing and economic growth.

Another major reason for the Euro's fall is higher energy prices and record inflation in Europe. Compared to the U.S., Europe is significantly more dependent on Russian natural gas and oil. Oil prices have increased due to worries that the conflict in Ukraine may cause a loss of Russian oil on international markets. Additionally, Russia has reduced its natural gas shipments to the European Union, which E.U. leaders described as retaliation for sanctions and weapons deliveries to Ukraine.

Energy prices have driven euro-area inflation, making everything from groceries to utility bills more expensive. When a country becomes a less attractive place to invest, it results in a fall in currency. It seems that the Eurozone is heading into a recession.

Who Benefits 

Hotel and restaurant bills, as well as admission tickets, will be less expensive for American tourists visiting Europe.
The weaker Euro could make European export goods more competitive in price in the United States.
A stronger dollar means lower prices on imported goods in the United States, from cars and computers to toys and medical equipment, which could help to moderate inflation.

Who loses

American companies that do a lot of business in Europe will see the profit from those businesses shrink when and if they bring those earnings back to the United States.
An essential worry for the U.S. is that a stronger dollar makes U.S.-made products more expensive in overseas markets, giving foreign products a price edge in the United States.
A weaker euro can cause problems for the European Central Bank by raising the price of imported goods, particularly oil, which is priced in dollars.
Source: nytimes