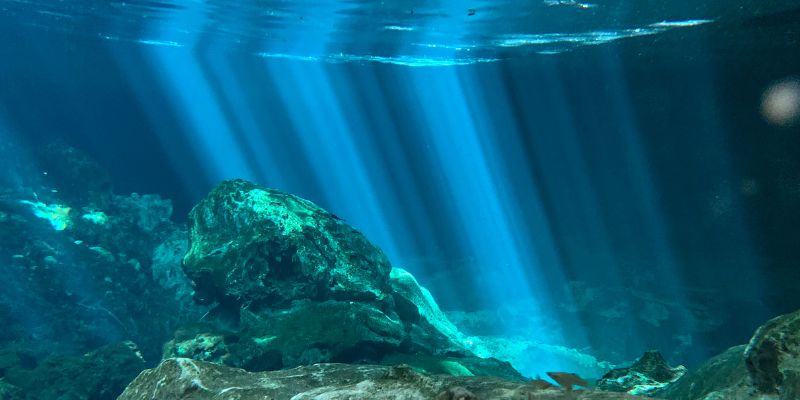 What is the High Seas Treaty?
Read more



The United Nations High Seas Treaty, also known as the Biodiversity Beyond National Jurisdiction (BBNJ) Treaty, is the first-ever treaty to safeguard the world's oceans beyond national borders. It is also referred to as the 'Paris Agreement for the Ocean.'

What does "High Seas" mean?

The high seas start at the edge of a country's exclusive economic zone, which can be up to 200 nautical miles (370 km) from the coast.
Beyond that point, no country has control over the seas, and all countries can fish, sail, and do research there.
They cover more than 60% of the surface area of the world's oceans.
Activities on the high seas are often not regulated and aren't watched closely enough, leaving them open to abuse.
As per the United Nations Convention on the Law of the Sea (UNCLOS), a country has the right to resource extraction in the continental shelf, territorial sea, and exclusive economic zone (EEZ).

At the moment, two-thirds of the world's oceans are considered international waters, or the high seas. But only about 1% of these waters have been protected up until now. Nearly 10% of marine species on the high seas are at risk of dying out, according to the IUCN. This is mostly because of overfishing and pollution. Climate change (more CO2 being absorbed, more acidic water, and more marine heat waves) and deep sea mining also hurt 41% of the species that are in danger.

What does the UN High Seas Treaty say?

It is a legally binding treaty that protects marine life in international waters.
The EU, US, UK, and China were all very important in making the deal happen.
It wants to protect 30% of the seas by 2030, give more money to marine conservation, and make new rules for mining at sea.
It also sets up plans for sharing marine genetic resources, such as biological material from plants and animals in the ocean.
It will set up a legal framework for creating large marine protected areas (MPAs) to protect wildlife and make sure that the genetic resources of the high seas are shared out fairly.
It also includes environmental assessments to figure out how damaging business activities, like deep-sea mining, might be.
It will set up a conference of the parties (CoP) that will meet on a regular basis and give member states a chance to be held accountable for things like governance and biodiversity.
The treaty also includes a pledge by signatories to share ocean resources.
The treaty is based on the UN Convention on the Law of the Sea (UNCLOS), which was signed in 1982 and is the last international agreement on ocean protection. UNCLOS established an area called the high seas.

Way ahead: The treaty must be formally adopted and it will go "into force" when enough countries (~ 40) have signed it and made it legal in their own countries.
Source: The Guardian