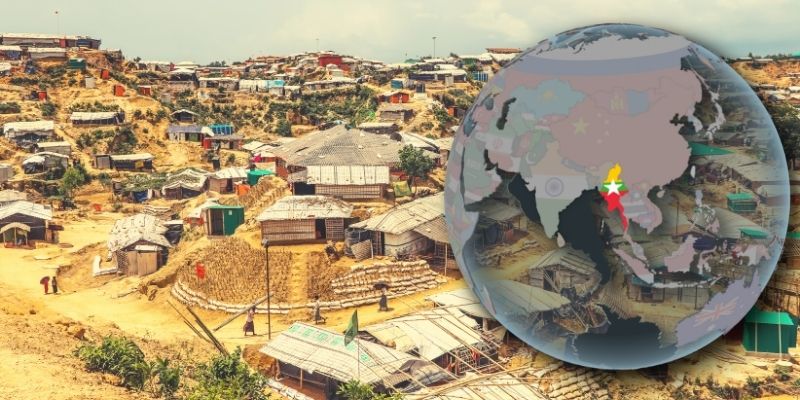 The US Secretary of State Antony Blinken made the formal declaration and called the attacks against the Rohingya by the military 'widespread and systematic'
Read more



The US has declared Myanmar's mass killing of the Rohingya Muslim population to be a "genocide." The US said that the evidence pointed out a clear intent to destroy the mainly Muslim minority.


Rohingya is a Muslim community but is in the minority. They live in the Rakhine state of Myanmar. Myanmar is a Buddhist-dominated country that does not recognize Rohingyas as citizens. They consider Rohingyas illegal immigrants from Bangladesh, even though they have lived in Myanmar for generations. They have been removed from Myanmar's census. They are even denied fundamental human rights.

More than 7.30 lakh Rohingya people fled Myanmar to Bangladesh after the military crackdown started in the Rakhine state in 2017. Currently, over a million Rohingya people live in refugee camps of Bangladesh waiting for repatriation to their homeland in the Rakhine province of Myanmar. In making its genocide designation, US investigators talked to more than 1,000 Rohingya refugees living in Bangladesh after being displaced by the violence in 2016 or 2017.

By formally declaring a genocide against the Rohingya, the US is firmly acknowledging the scope and horror of the violence. Also, it could put global pressure on the military-led government, which faces accusations at the international court of justice. Myanmar security forces have been accused of mass rapes, killings, and burning thousands of homes.

Do you know?

It is the eighth time the US has issued a formal designation of 'genocide' anywhere in the world.
Earlier, massacres in Bosnia and Herzegovina, Rwanda, Iraq, and Darfur, Islamic State's attacks on Yazidis and other minorities, and China's treatment of the Uyghur Muslim minority has been declared as genocide by the US.

Myanmar's government is already under multiple layers of US sanctions since a military coup ousted the democratically elected government in February 2021 – Myanmar Story.
Source: The Guardian