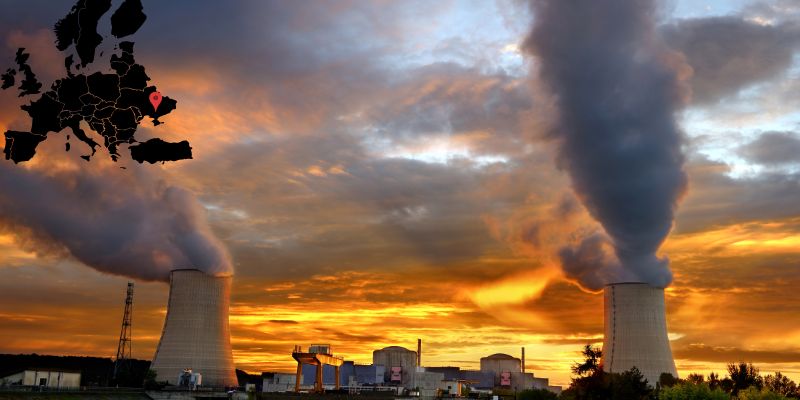 How do these Pills Work?
Read more



For most of August, the world's attention on Ukraine's war has been nervously focused on Zaporizhzhia, an important town in the country's southeast that houses Europe's largest nuclear power plant.

The Zaporizhzhia nuclear power plant has been under Russian control since early March, but an escalation of the conflict in the town has increased the likelihood of a nuclear disaster.

Ukraine has four nuclear power plants with a total of 15 reactors. The Zaporizhzhia plant has six reactors that can generate approximately 5,700 MW of electricity. Nuclear energy meets roughly half of Ukraine's power needs.




Modern nuclear reactors are designed to withstand significant shock and impact. They have multiple layers of reinforced steel and concrete, as well as elaborate fire protection systems. The majority of these reactors can withstand earthquakes of magnitude 8 or higher. They are also programmed to shut down automatically when major natural hazards are detected.

Amidst the fear of nuclear disaster in Ukraine, the European Union has decided to pre-emptively supply anti-radiation pills to residents in the vicinity.

How do these Pills Work?

Ki tablets, also known as anti-radiation pills, are known to provide some protection in cases of radiation exposure.

After a radiation leak, radioactive iodine floats through the air, contaminating food, water, and soil.
This radioactive iodine enters the body and accumulates in the thyroid gland. The thyroid gland, which uses iodine to make hormones that regulate the body's metabolism, has no way of distinguishing between radioactive and non-radioactive iodine.
Ki tablets rely on this to achieve 'thyroid blocking.'
Anti-radiation pills are taken a few hours before or shortly after radiation exposure to ensure that the medicine's non-radioactive iodine is quickly absorbed to make the thyroid "full."
For the next 24 hours, the thyroid becomes full and cannot absorb any more iodine, whether stable or radioactive.

However, KI pills are only preventative and cannot reverse any thyroid gland damage caused by radiation. Once the thyroid gland absorbs radioactive iodine, those exposed are at a high risk of developing thyroid cancer. Furthermore, the pills are not for everyone. They are recommended for people under 40 years of age.
Source: IE