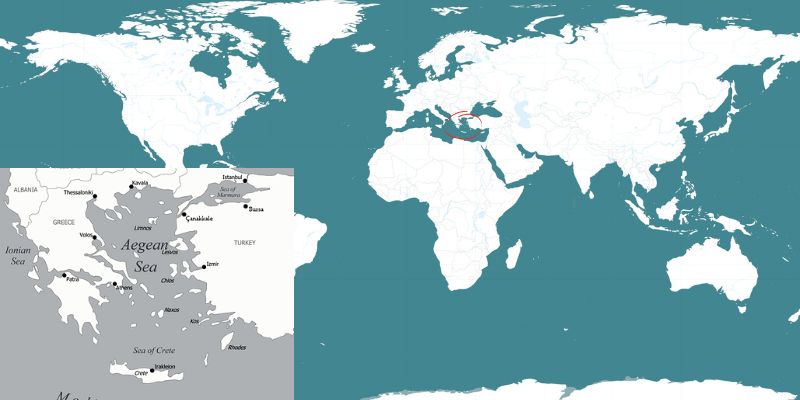 What is the Dispute?
Read more



Turkey claims that Greece has been building a military presence in violation of treaties that guarantee the Aegean islands' unarmed status. It argues the islands were ceded to Greece on the condition they remained demilitarised.

Greece maintains Turkey has deliberately misinterpreted the treaties and says it has legal grounds to defend itself, including a long-standing threat of war if Greece extended its territorial waters.

Greek-Turkish differences are about water rather than land. They currently each have six nautical miles (11km) of territorial water in the Aegean. The UN Convention on the International Law of the Sea (UNCLOS) states that states may claim up to 12 nautical miles (about 20km).

During the Balkan Wars of 1912-13, Greece absorbed the Ottoman Empire's islands of Limnos, Samothrace, Lesvos, Samos, Chios, and Ikaria. It was officially awarded sovereignty over them in the Treaty of Lausanne of 1923.

Another treaty drawn up in London in 1914 had made Greek possession of the islands conditional on their demilitarisation. According to Turkey, the Lausanne Treaty makes reference to the 1914 treaty; it implies the same conditionality. Greece rejects that interpretation.