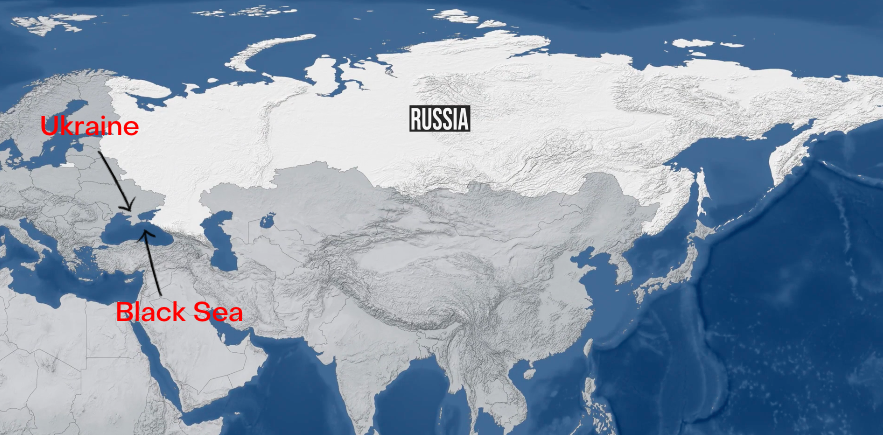 Recently, the US intelligence reported that the Russia-Ukraine conflict has the potential to snowball into a much bigger conflict.
Read more



Ukraine has asked NATO (North Atlantic Treaty Organization) to speed up its membership (NATO is a US-led military alliance). Russia has condemned such a move. Russia wants assurance from the USA that Ukraine will not be inducted into NATO. However, the USA is not giving any.

Russia sees the support for Ukraine from NATO as a threat to its own security. It has left the countries in a stand-off, with tens of thousands of Russian troops ready to invade Ukraine. Ukraine says that Russia has amassed around 90,000 troops at the border. What will happen remains to be seen.

Background

Ukraine was part of the Soviet Union and was very powerful and strategically, economically, and culturally crucial. Today, Russia and Ukraine are separate countries but share familial and cultural links emotionally exploited for electoral and military purposes.

The USA and European Union consider Ukraine a buffer zone between Russia and the West. Ever since Ukraine split from the Soviet Union, both Russia and the West have tried for greater influence in the region. As tensions between Russia rise, the US and the EU are determined to keep Ukraine away from Russian control.

Secondly, the Black Sea is a strategically important region for all neighboring States as it is also an important transit corridor for goods and energy. Therefore Russia has a strong interest in the Black Sea.

In November 2013, demonstrations and civil unrest (Euromaidan Movement) began due to the Ukrainian government's ( pro-Russian then-President Viktor Yanukovych) decision to suspend the signing of an agreement with the European Union. Instead, they chose closer ties to Russia and the Eurasian Economic Union. ( The Eurasian Economic Union (EAEU) is a trade agreement that came into force in 2015 to increase economic cooperation among countries – Russia, Armenia, Belarus, Kazakhstan, and Kyrgyzstan. )

Then came the invasion of Crimea by Russia from Ukraine. This fact has given Russia a maritime upper hand in the region. Russia said it did this on the pretext of defending its interests and Russian-speaking citizens in the area.

Since 2014, the Donbas region (the Donetsk and Luhansk regions) of eastern Ukraine has faced a pro-Russian separatist movement. As per Ukraine, the movement is supported by the Russian government.

A peace deal was signed between Ukraine and Russia in Minsk in 2015, brokered by France and Germany, but there have been repeated ceasefire violations. Thousands of people have died in the eastern region of Ukraine.

EU and the USA have imposed economic sanctions in response to Russia's actions in Crimea and eastern Ukraine.
Source: Reuters