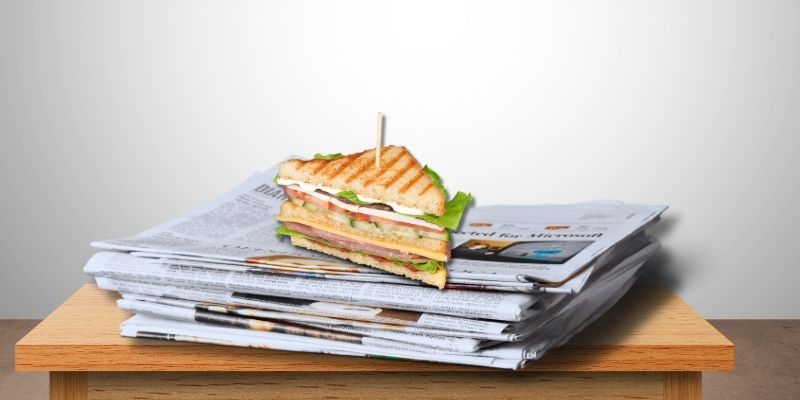 Newspaper Ink Poses Health Risks to Food – Urgent Advisory for Consumers and Vendors
The Food Safety and Standards Authority of India (FSSAI) has issued an important warning to people and food vendors in India: stop using newspapers for handling food right away. Why? Well, there are some serious health concerns linked to using newspapers for anything related to food.
Here are the key reasons why they've given this warning:
1. Ink Contamination: The ink in newspapers contains bioactive materials that can have negative health effects upon consumption. So, when food comes in contact with the newspaper ink, it can become unsafe to eat.
2. Chemicals in Printing Ink: Printing inks used in newspapers may have chemicals like lead and heavy metals. These chemicals can slowly seep into the food, making it unsafe to consume over time.
3. Susceptible to Contamination: Newspapers are exposed to various conditions during delivery, and this makes them easy targets for germs and viruses. These contaminants can get into the food and can result in foodborne illnesses.
4. Vulnerable Groups: People who are more vulnerable to health issues, like the elderly and those with weak immune systems, are at even greater risk of health problems when they eat food that's been in contact with newspapers.
The FSSAI has made it clear that using newspapers or similar materials for food storage or wrapping is not allowed under the Food Safety and Standards (Packaging) Regulations, 2018.