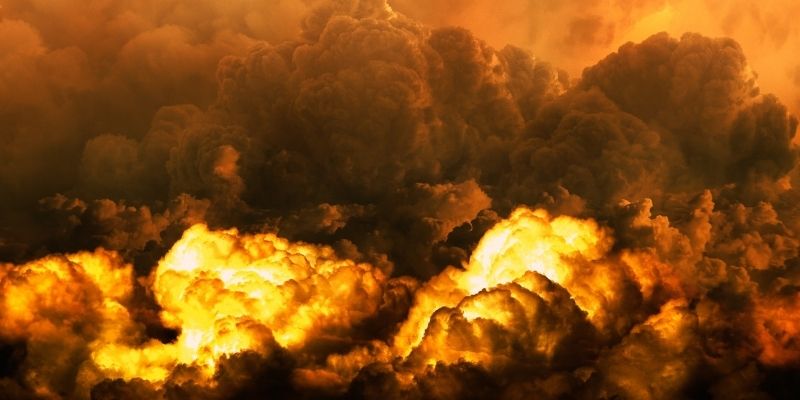 Why have over 100 nations banned them?
International humanitarian law is a set of rules that seek to limit the effects of armed conflict. Launching indiscriminate attacks that kill or injure civilians is a war crime. Key US allies are worried about the United States' recent move to send cluster bombs to Ukraine. Human rights groups were quick to criticize the decision. Amnesty International said that cluster bombs are "a grave threat to civilian lives, even long after the conflict has ended."
What are Cluster Bombs?
Cluster bombs are either dropped from aircraft or fired from the ground. Canisters break open at a designated height, depending on the intended target area. They detonate in mid-air, releasing and scattering numerous smaller bomblets over a wide area. Many of these bomblets do not explode when they hit the ground but instead are difficult to locate and remove, posing a threat to civilians long after the fighting has stopped. These are weapons that are designed to injure or kill people indiscriminately over a large area while also destroying vehicles and infrastructure such as runways, railways, and power transmission lines.
What is the Convention on Cluster Munitions? It is a United Nations-adopted legal instrument that prohibits all use, production, transfer, and stockpiling of cluster munitions. Over 100 countries have ratified the Convention on Cluster Munitions. The countries that are not parties are the US, Russia, Ukraine, China, Pakistan, India, and Israel, among others.