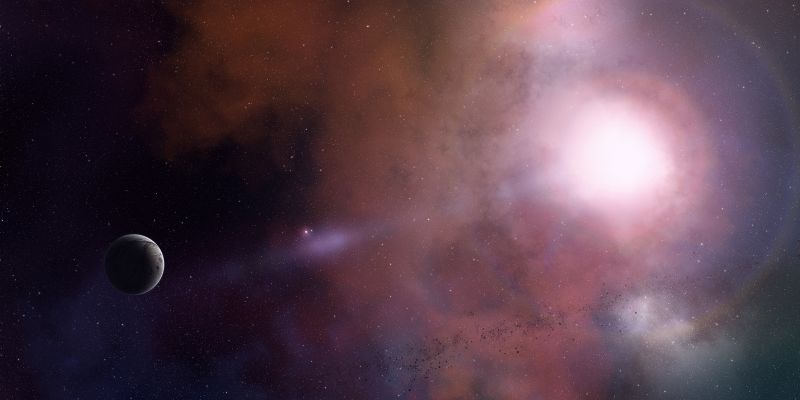 What are these missions about?
Read more



There is a lot of interest in the space industry. We are moving into a new phase that is similar to the "golden era" of space launches in the 1960s and 1970s.

1. Jupiter Icy Moons Explorer (JUICE)

The European Space Agency (ESA) will launch the Juice mission in 2023.
It will be Europe's first dedicated robotic mission to Jupiter, observing Jupiter and three of its largest moons: Ganymede, Callisto, and Europa.
Ganymede is the largest moon in the solar system. It will become the first spacecraft ever to reach orbit around the moon of another planet.
The icy moons of Jupiter are fascinating because they are all thought to contain oceans of liquid water beneath their frozen surfaces. Europa, in particular, is regarded as one of the most likely places in the Solar System for extraterrestrial life.
The mission will find out what these moons are like as planets and as possible places to live. It will also study Jupiter's complicated environment in depth and look at the whole Jupiter system.
After an amazing trip through the solar system, Juice should get to the planet in July 2031.
Juice will have ten scientific tools, like ice-penetrating radar, to study the internal oceans. This use of radar is a practical first step in making a map of the ocean floor. It opens the door for more unusual missions in the future that will use submersible vehicles, some of which have already been proposed.

2. A SpaceX Starship

The super-heavy Starship spacecraft is likely to take its first orbital test flight in early 2023.
The Starship will be the biggest spaceship that can take people from Earth to other places in space (the International Space Station is larger, but it was assembled in space).
It will be the most powerful rocket ever built and will be able to send 100 tonnes of cargo into low Earth orbit.
Starship is the name for a two-part system made up of the Starship spacecraft (which carries the crew and cargo) and the Super Heavy rocket.
The rocket part will lift Starship to an altitude of about 65 km, where it will split off and return to Earth in a controlled way. The upper part of the Starship will then move itself the rest of the way into orbit using its own engines.
There have been a number of short test flights of the Starship part of the system, with varying degrees of success. But the next flight will be the first time that the whole system will be used as a single unit to get to space.
This first space flight was supposed to take off in September 2022, but it has been delayed more than once.

3. dearMoon

The long-awaited dearMoon project, which will take members of the public on a six-day journey around the Moon and back, is set to debut on Starship in 2023.

The exact date will depend on how well the Starship test goes, but it has been planned since 2018. It will be the first real launch of tourists into deep space.

Yusaku Maezawa, an entrepreneur, paid for the whole trip. A contest was set up to choose eight people from the public (and an unknown number of crew) to join Maezawa on the trip.

No one knows who the winners are or how they were chosen, but it is likely that the guests will be established or aspiring artists. Before this mission, only astronauts who met very strict requirements could go into deep space. This mission will change a lot about how we think about space.

Depending on how well the dearMoon mission goes, deep space tourism could either become the next big thing or go back to being a pipe dream.

4. Asteroid explorer returns to Earth

OSIRIS-REx is a NASA mission to the asteroid Bennu, which is close to Earth. One of the most important goals of this robotic mission was to get samples of Bennu and bring them back to Earth to study. OSIRIS-REx is now quickly making its way back to Earth with up to a kilogram of valuable samples from an asteroid.

Asteroid sample return has only been achieved once before, from the asteroid Ryugu, by the Japanese Space Agency's Hayabusa 2 mission in 2020.

Bennu is approximately diamond-shaped, just half a kilometer in size, and has many interesting features. In the first 10 million years of the Solar System, it is believed to have separated from a much larger asteroid.

Some of its minerals have been changed by water, suggesting Bennu's ancient parent body had liquid water. It also has a lot of gold, platinum, and other valuable metals.

Bennu is a potentially dangerous object with a (very) small chance of hitting Earth in the next 100 years.

5. India's private space launch

Even though SpaceX is the most well-known private space launch company, there are many others around the world that are making their own launchers. Skyroot Aerospace, which launched its Vikram-S rocket successfully in November 2022, will soon become the first private Indian company to launch a satellite.

Skyroot plans to launch its first satellite in 2023. The company wants to beat the prices of other private space launch companies by making its rockets with 3D printing in just a few days. If this works, it could also make it easier and cheaper to send scientific missions into space.
Source: DTE