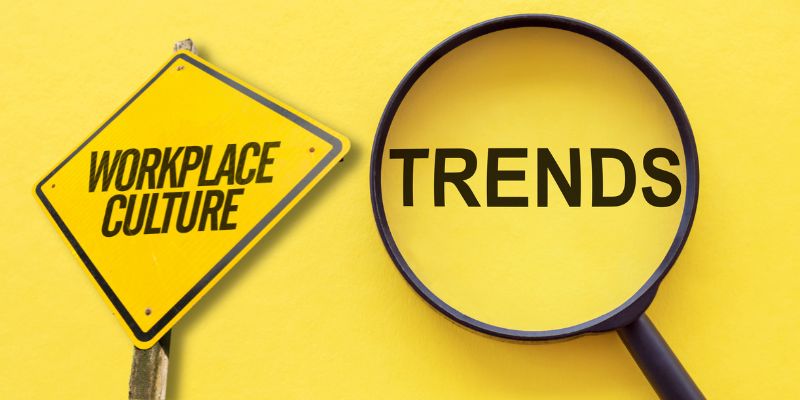 What are the reasons? 
Read more



What is Work Culture? Attitudes, beliefs, and behaviors related to the usual atmosphere in a workplace.

Quiet firing, quiet quitting, moonlighting, hustle culture, 18-hour work debate, and work-life balance have appeared frequently in the past few months.

Quiet Quitting refers to employees doing the bare minimum required of them. For example, leaving work exactly at the end of one's shift, demanding additional pay for extra work, and/or setting clear work-life boundaries.

Reasons for Quiet Quitting: The pandemic allowed employees to reimagine what alternative work systems could look like, thus bringing about a change. Plus, the increased number of hours employees spend working and the apathetic attitude of employers contribute to increased levels of burnout.

Quiet firing: It means when bosses, instead of properly managing an employee, assign menial tasks or have unrealistic expectations in the hope they will quit. Managers may purposefully exclude their employees from opportunities to advance their careers, such as preventing them from participating in special projects or limiting their chances of promotion or a raise. Quiet firing may be perceived as a reaction to employees' quietly quitting their jobs, whereas employees may quietly quit because they suspect their boss is attempting to "quiet fire" them.

Reasons:

If a manager does not believe a member of their team will be successful.
Managers who lack confidence in their leadership abilities may be more likely to fire employees quietly.
Busy or overworked managers may lack the time, patience, or emotional capacity to have difficult conversations with their employees about their job performance.

Moonlighting: It is the act of working an extra job outside of regular working hours, usually without the employer's knowledge. It was referred to as "moonlighting" because the side job was typically performed overnight or on the weekends.

Why do people moonlight? The main reason is to earn more money. An individual may be able to learn new skills by taking on a different role at work. Employers frequently view this practice with suspicion because it could indicate that a worker won't give their company the time it requires. 

"18 hours' work" debate and hustle culture: "Hustle culture" is defined as one that encourages employees to work more than normal working hours. Even when they have free time or are on vacation, they are thinking about work.

A LinkedIn post by a company's CEO advising young people to work 18 hours a day, at least for the first four to five years of their careers, sparked outrage and backlash.

Why is it important to have a work-life balance

Work-life balance is critical.
Put health before wealth.
If you want your employees to work extra hours, create an incentive system.
Success can mean different things to different people: Economic success is not the only yardstick by which to measure a human life's success.
The mindsets of entrepreneurs and employees differ: It is not a good idea for an employee to work 70+ hours per week for a basic salary. The employee may as well take the entrepreneurship path where there is an opportunity to create a company and to keep the profits.
Source: IE