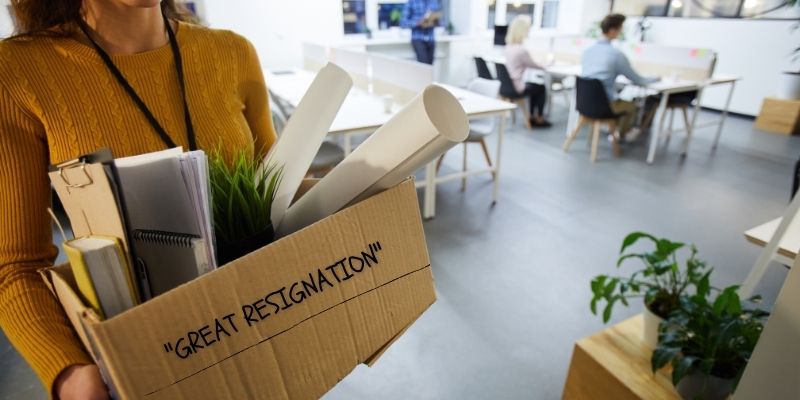 Individuals voluntarily left their jobs at unprecedented rates, leading some to describe the phenomenon as the Great Resignation, also known as the Big Quit
Read more



A large number of people have quit their jobs, particularly in the United States and Europe. According to estimates, 75.5 million Americans will resign in 2021. It seems the trend will continue in 2022.

Low-wage workers were more likely to resign than higher-wage workers, with the hardest-hit sectors being hospitality, healthcare and social assistance, transportation, warehouses, and logistics.

The reasons were the changes introduced by the companies due to the pandemic that resulted in burnout, rampant stress, and other factors like the desire to move into a more stable profession. It also has resulted in a fall in the skilled labour force.

Is it a wake-up call to realign priorities?

Living and surviving the Covid-19 lockdowns made many see "work-free" living as an option.

But people in developing countries do not have the option of walking away from their jobs due to a lack of social security and unemployment benefits. However, remote working has made it possible for corporates and employees to have flexible work models. Also, work-from-home has made changes in the demand structure in the market. Getting employees back into the office, for example, has become a major challenge for many IT organisations, with many employees reluctant to return to the workplace.

To retain employees, employers need to have an insight into employees' life priorities and not just their work priorities.
Source: The Guardian