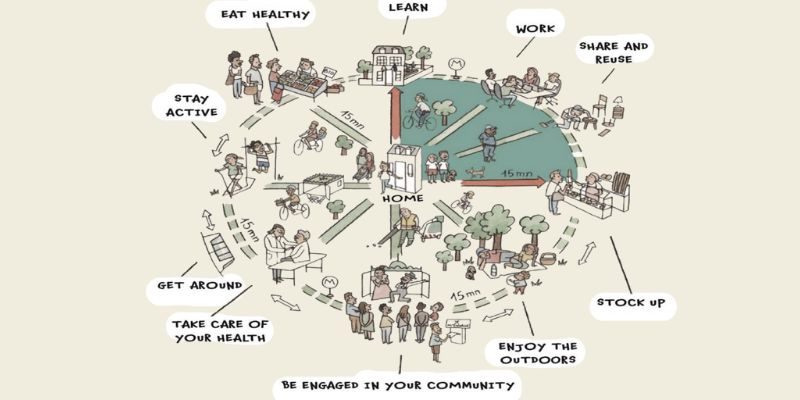 The simple idea that could transform city life
Read more



What if everything you needed for your daily life was only a 15-minute walk or cycle ride from your home?

It is a concept in which all citizens can meet their needs within 15 minutes by walking or cycling. Technology (for example, Work from Home) is encouraging people to spend more time at home and in their communities. This concept is being embraced by cities like Paris, Amsterdam, etc. We should be able to live, work and thrive without needing to commute.

Perhaps the only benefit of the recent global pandemic is that we have learned to be more "local." The notion of working from home, shopping in the vicinity, and extracting the most from our immediate neighborhoods seems to have stuck as we return to some form of normality.

Living, working, commerce, healthcare, education, and entertainment should be provided as part of the six essential functions within this radius.

This concept is found in small villages where eateries and shops open to sell local produce. Thus, helping to create a thriving local community that answers local needs. Similarly, a "15-minute city" can also serve its local communities within them when they provide everything within a radius.

It could help cities green themselves, and will make it easier for people to meet on the street. This initiative, for example, is an innovative one that aims to achieve sustainable development.
Source: BBC