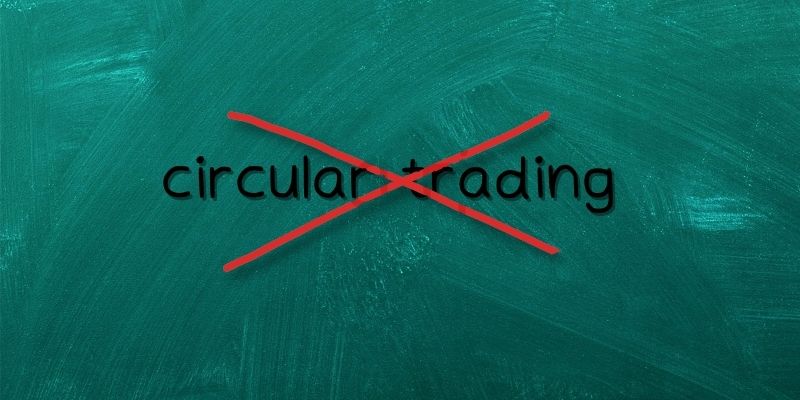 Circular Trading Manipulates the Market
Read more



Circular trading can be done in different forms:

Form 1: It refers to the transaction of buying and selling goods (without the actual movement of goods) through shell companies. In circular trading, a circle is made by a group of companies that engage themselves in fake sales transactions by producing fake sales invoices. The main aim is to inflate the turnover of the business. However, through circular trading, companies may also aspire to:

increase the value of their company or business
get bigger loans from banks;
bring illegal money into the system;
get fake input tax credit.

Form 2: A "circular trade" occurs when a group of people works together to buy and sell shares frequently in order to influence the stock price. The buy orders for the same number of shares at the same price cancel out the sell orders.

In other words, a circular trading strategy involves numerous participants to create the illusion of new owners acquiring shares, but, in reality, the same shares are merely transferred along with no actual change in value.

A trading strategy of this type does not indicate a genuine change in beneficial ownership of the share. It artificially inflates volumes to demonstrate that security has liquidity, to keep the share price at the desired level, and to demonstrate a market interest in the stock.

Because the stock market is speculative, the greater trading volume provides the perception of increased market demand. Day traders may fall victim to such a scam if they are looking for new investment opportunities, notice high volume on a stock, and buy in with the expectation that the shares will rise in value. In many nations, the practice is prohibited or illegal.
Source: Financial Express