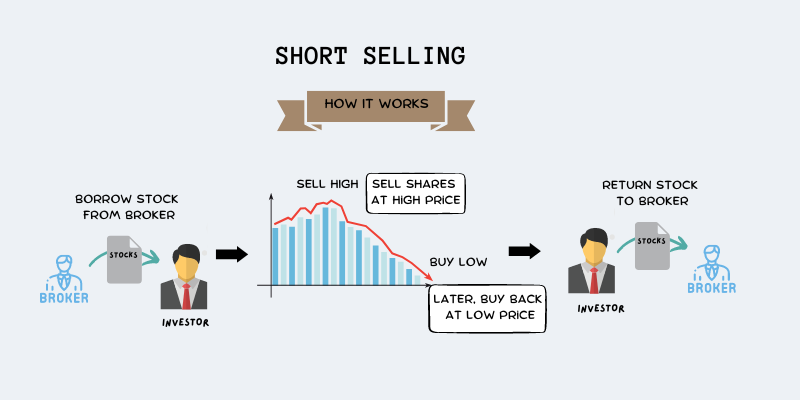 Hindenburg Research vs Adani Group
Read more



Hindenburg Research, which has accused the Adani Group of fraud, is a short seller known for exposing fraud.

Short selling, often known as shorting, is a trading strategy in which the price of a security is expected to fall. While it is basically based on the "buy low, sell high" principle, the transaction order in short selling is reversed – to sell high first and purchase low afterwards. Furthermore, in short selling, the trader typically does not own the securities he sells, but rather borrows them.

But what if the stock price rises? In that case, the short seller will suffer a loss. If the stock continues to increase, so will the short seller's loss. As a result, short selling is widely seen as a high-risk trade with potentially endless losses if the stock price continues to rise.

To maximize earnings, short sellers like Hindenburg like to build holdings covertly before revealing their opinion about the company. They must exercise caution because word of their position in the stock might occasionally cause the shares to collapse.

Hindenburg Research was founded in 2017 by Nate Anderson, a chartered financial analyst. It advertises itself as a forensic financial research organisation and "activist short seller".

Hindenburg's most recent report on corporations led by Asia's richest man, Gautam Adani, resulted in a bloodbath in their stock prices.
Source: Yahoo Finance