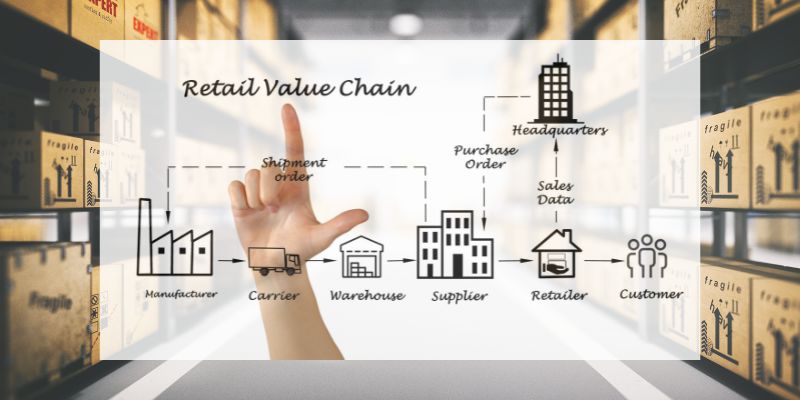 It is an important phenomenon in supply chain management
Read more



One of the curses of the Great Supply Chain Disruption of 2020 was the phenomenon known as "the bullwhip effect." It describes a sequence of events by which relatively small issues at the beginning of a supply chain become much larger and less controllable at the end of the "whip." In other words, the bullwhip effect happens when retailers make inaccurate demand predictions, and therefore the gap between supply and demand gets bigger and bigger up the supply chain.

Causes of the bullwhip effect include:

poor demand forecasting,
price fluctuations,
lack of clear communication, etc.

Global supply chain become more complex as consumer demands change and orders become more varied. Take, for example, kitchen cookware. The buyer might normally make sales of 100 units per day, but the buying team has noticed sales of 150 units per day. The retailer revises its forecast and orders enough inventory from the wholesaler to sell 200 units per day. After receiving the order for 200 items, the wholesaler orders 300 units from the manufacturer. The manufacturer receives an order for 300 items and expands its production run to 400 items.

A spike in demand from 100 units a day has ballooned to 400 units. Also, manufacturing products takes time, so what happens if, while those items are being made, earlier demand for the retailer fades? In this example, the retailer did not anticipate the rapid shift in consumer spending toward dining out, with less emphasis on home cooking.

Retailers make a guess about future customer behavior based on current behavior, often ordering a bit extra as a safety net. Wholesalers respond to retailers by often giving themselves a safety net by ordering a bit more and so on, resulting in a larger and larger effect on the supply chain. Here, it can lead to excess inventory, lost revenue, and overinvestment in production.

By the time things get to the raw material suppliers, the over-ordering, or under-ordering as the case may be, has increased exponentially. The bullwhip effect can work the other way too, to the point where one or more supply chain partners don't anticipate how popular a product will be and, in turn, end up with shortages.

Because these supply chains tend to involve more parties, there are many places for the bullwhip effect to take hold. Increased collaboration and visibility across the chain are necessary to mitigate the bullwhip effect.
Source: Forbes