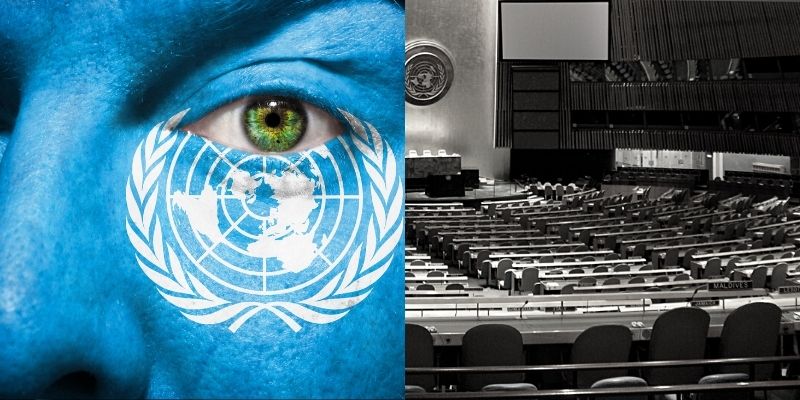 Voting in United Nations General Assembly (UNGA) and United Nations Security Council (UNSC)
Read more



UNGA resolution demanded that Russia immediately, entirely, and unconditionally withdraw all of its military forces from the territory of Ukraine.

A total of 141 countries voted in favor of the resolution, while 35 abstained. Five countries – Belarus, North Korea, Eritrea, Russia, and Syria – voted against.

At the UNGA, resolutions, and decisions are adopted by a majority of member states present and voting. To pass, the resolution needed to be supported by two-thirds of those present and voting. Though UNGA decisions are not legally binding on governments, they carry the weight of global opinion and the moral authority of the global community. Furthermore, when a resolution is put to a vote in the General Assembly, none of the permanent five members have the right to veto it.

Countries like Bangladesh, Pakistan, Sri Lanka, India, and China abstained. The countries that supported the resolution included Bhutan, Nepal, Maldives, Afghanistan, Myanmar, etc.

Many countries are left in an uncomfortable position as they attempt to balance their interests with both Russia and the Western Countries.

The General Assembly session was convened after a similar resolution had failed to pass in the U.N. Security Council (UNSC) when Russia exercised its veto.

Eleven out of the 15 members of the UNSC — including the U.S., U.K., and France — voted in favor of the resolution. At the same time, India, China, and the United Arab Emirates (UAE) chose to abstain.

In general, resolutions adopted by the Security Council are considered binding. However, they are subject to veto exercised by permanent members of UNSC (China, France, Russia, the United Kingdom, and the United States).
Source: TheGuardian