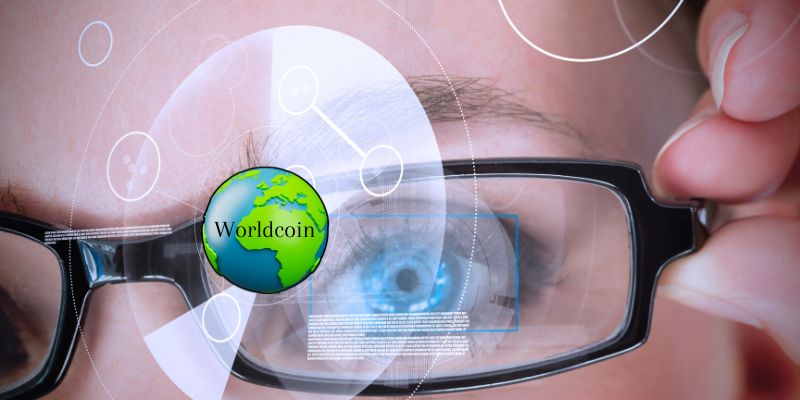 The OpenAI CEO recently reintroduced his Worldcoin project, which had been overshadowed by the popularity of ChatGPT
Imagine a project called Worldcoin that wants to create a digital network where everyone can be a part of the digital economy.
WorldCoin is a new and exciting cryptocurrency project led by OpenAI CEO Sam Altman (OpenAI – the company behind ChatGPT). Under the project participants' iris pattern is scanned to collect their biometric data to provide them with a World ID through the World app. With the app, scanned participants can collect a cryptocurrency called Worldcoin (WLD) at regular intervals or make transactions with their World ID.
Unlike many other cryptocurrencies, WorldCoin stands out for its innovative use of biometrics. The project aims to create a global identity and financial public network accessible to everyone, regardless of their background or economic status.
What Makes WorldCoin Special?
WorldCoin's main objective is to provide a verified identity for each individual, ensuring universal access to the global economy. To achieve this, they have introduced a system called "World ID." To get a World ID, users need to sign up and undergo an in-person eye scan at designated locations. The scanning device, known as the "orb," captures the unique iris pattern of each individual, differentiating real humans from artificial intelligence systems and preventing ID duplication. WorldCoin believes that using biometric data adds an extra layer of security and privacy, as it does not reveal the user's identity.
How Does WorldCoin Sign-Up Work?
To create a World ID, an eye scan is required during the sign-up process. As an incentive, WorldCoin offers a certain amount of its cryptocurrency, called WLD tokens, for free to verified users. Users can choose to hold or sell these tokens. They can collect more Worldcoin regularly or use it for transactions where possible.
WorldCoin is rapidly expanding its "orbing" operations to 35 cities in 20 countries.
Who Owns WorldCoin?
WorldCoin is developed by Tools for Humanity, a technology company based in San Francisco and Berlin. The Co-Founders of the company are Sam Altman and Alex Blania, who also serves as the CEO. Their mission is to create a more just economic system, and WorldCoin is a step towards achieving that goal.
Privacy Concerns and Data Collection
Despite its innovative approach, WorldCoin has faced privacy concerns from regulators in different countries. The Orb collects biometric data through eye scans, and while the company claims that the images are promptly deleted, regulators remain cautious about the large-scale processing of sensitive biometric data. Several data watchdogs in Germany, Britain, France, and Kenya have raised questions about the legality and usage of this data.
WorldCoin's Response
The WorldCoin Foundation assures that the project is designed to protect individual privacy and complies with regulatory requirements. However, regulators are closely monitoring the situation to ensure the responsible handling of sensitive data.
Altman envisions that Worldcoin could potentially lead to the implementation of universal basic income (UBI) on a global scale but it's essential to understand the risks and be informed before getting involved.
Here's how you do it:
Download the World App from your app store.
Make an account with your email and password.
Visit an Orb center (where they have the cool scanning device) to get your World ID. You can find the nearest one through the app or worldcoin.org.
Scan your eye at the Orb center. It's quick, private, and doesn't store personal info.
You'll get a WLD token as a reward (where allowed by the law). This digital currency can be used for payments, buying stuff, or trading with other cryptocurrencies.
Keep track of your WLD balance and transactions on the app. You can also send and receive WLD using QR codes or addresses.