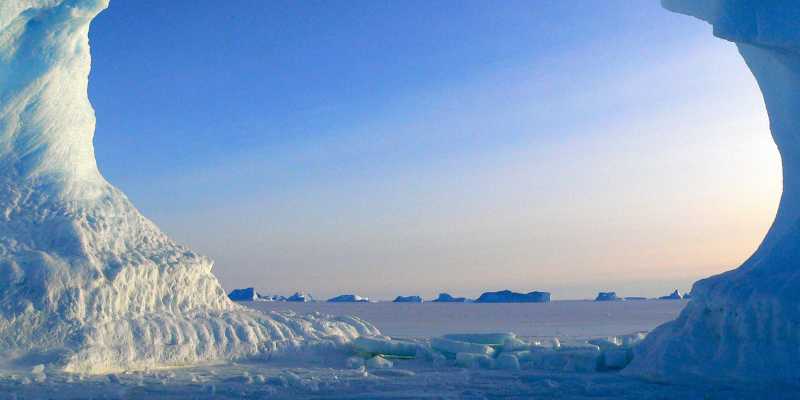 A Climate Crisis
A worrying situation is developing in the northern Arctic. Once assumed to be safe because of global climate goals, Arctic sea ice is now rapidly disappearing. Recent studies reveal that even if we limit temperature rise to 1.5°C, as outlined in the Paris Agreement, saving Arctic sea ice in the summer may no longer be possible.
There may be no more summer ice in the Arctic by the 2030s, according to scientists. This is a significant departure from earlier predictions that suggested it would happen much later, around 2081-2100. The IPCC and other climate models clearly failed to predict how quickly the ice cap would melt.
The Arctic sea ice is very important for the energy balance of the Earth. Its shiny exterior bounces back the sun's rays, keeping the Arctic at a more constant temperature. The dark ocean absorbs more sunlight as the ice melts, leading to a faster warming trend and greater melting. This imbalance disrupts weather patterns and further increases the already rapid pace of climate change. 
The Arctic is home to a diverse array of wildlife, from majestic polar bears to elusive seals and walruses. The loss of ice cover poses a serious threat to their survival. Polar bears rely on the ice as a platform for hunting seals, while seals use it as a safe haven for giving birth to their young. These animals are losing their homes and finding it harder to get food. This puts their numbers at risk.
The melting of Arctic ice makes sea levels rise all over the world. This event is a big problem for coastal towns, low-lying islands, and ecosystems that aren't very strong. 
Furthermore, the thawing of permafrost, the frozen ground that covers vast areas of the Arctic, poses another grave concern. As it thaws, it releases carbon and methane, potent greenhouse gases that contribute to global warming.
Melting sea ice could also release bacteria and viruses that have been frozen for a long time. These ancient microorganisms could be dangerous and cause disease outbreaks, so they need to be carefully watched and planned for.
Also, new possibilities open up. This makes countries compete more for resources and political power in the Arctic region. Countries like the United States, China, and Russia are interested in the untapped resources and strategic benefits that an ice-free Arctic could offer.
The melting of Arctic ice isn't just a change that's happening in a faraway part of the world. It also has effects all over the world. This is a stark warning of how much our planet is changing.