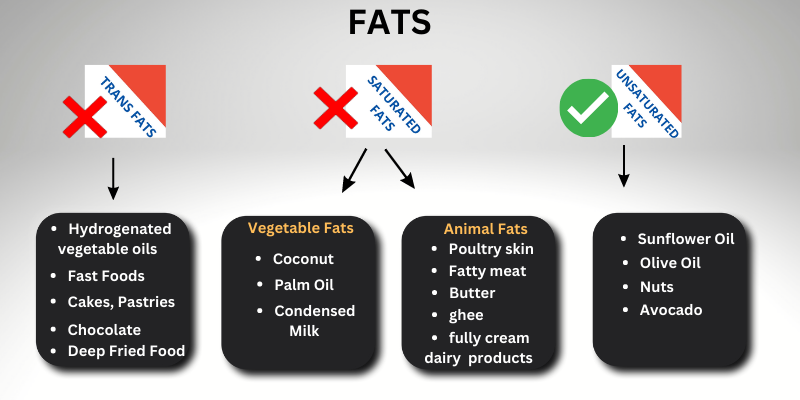 What are trans fats?
Read more



According to a new World Health Organization (WHO) report, 5 billion people worldwide are still unprotected against harmful trans fats, increasing their risk of heart disease and death.

In 2018, the World Health Organization (WHO) launched the REPLACE campaign to globally eliminate trans fats by 2023 in edible oils produced industrially.

What are the report's main points?

According to the WHO, the intake of trans fats, which can be found in baked goods, packaged foods, cooking oils, and spreads, is responsible for up to 500,000 deaths from heart disease every year.

Many countries in America and Europe have banned partially hydrogenated oils. But so far, no low-income country has taken such steps.

At the moment, 9 of the 16 countries where trans-fat consumption is thought to cause the most deaths from coronary heart disease do not have a best-practice policy. They are Australia, Azerbaijan, Bhutan, Ecuador, Egypt, Iran (Islamic Republic of), Nepal, Pakistan, and the Republic of Korea.

There are two best-practice policy alternatives:

mandatory national limit of 2 grams of industrially produced trans-fat per 100 grams of total fat in all foods;
mandatory national ban on the production or use of partially hydrogenated oils as an ingredient in all foods.

What are trans fats?

TFAs are unsaturated fatty acids that are of two types:

Trans fats raise the bad cholesterol and lower the good cholesterol in our body. Therefore, they are the worst type. High consumption can lead to heart diseases, diabetes, high blood pressure, obesity, infertility, and some types of cancers too. Trans fats can have a very harmful effect on our bodies.

These are used by manufacturers because they increase the shelf life of food items. Moreover, they are comparatively cheaper than other healthier choices that do not affect taste or cost. That is why they are increasingly being used as they raise the profit margin.
Source: WHO