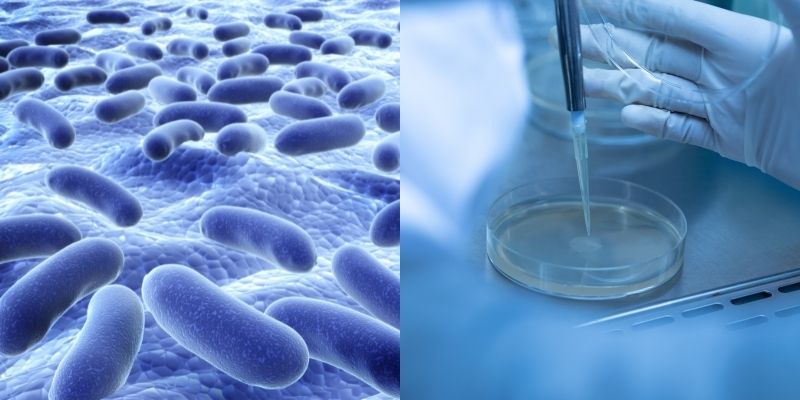 According to the GRAM report, the global death toll from antimicrobial resistance exceeds major diseases such as HIV and malaria
Read more



What is Antimicrobial Resistance (AMR)?

Antimicrobial resistance occurs when microorganisms (such as bacteria, viruses, or fungi) no longer respond to medicines and become resistant to antimicrobial drugs such as antibiotics. As a result, infections become more difficult to treat, and the risk of disease transmission, serious illness, and death increases.

What causes Antimicrobial Resistance?

Antimicrobial resistance is a normal occurrence. Bacteria, for example, grow rapidly and adapt to protect themselves from antibiotics. Some microorganisms are inherently resistant to antimicrobial medications, while others acquire resistance due to excessive and improper medicine use.

Why should you be worried about Antimicrobial Resistance?

According to the recent Global Research on Antimicrobial Resistance (GRAM) report published in The Lancet, antimicrobial resistance is a global health concern with greater adverse effects than major diseases like HIV and malaria.

They conducted a comprehensive analysis of AMR-related deaths (bacteria only) in 2019 involving 204 countries. Below is a summary of some of the findings.

AMR resistance was associated with an estimated 4.95 million deaths globally.

AMR directly caused an estimated 1.27 million deaths globally (which may have been avoided if the infection hadn't been drug-resistant).

HIV/AIDS and malaria were estimated to have killed 860,000 and 640,000 people in the same year.

Infections in the lower respiratory tract and thorax, such as pneumonia, bloodstream infections, and intra-abdominal infections, caused 78.8% percent of fatalities.

Of the 23 pathogens studied, drug resistance in six pathogens (E coli, Staphylococcus aureus, K pneumoniae, S pneumoniae, Acinetobacter baumannii, and Pseudomonas aeruginosa) caused 929,000 deaths directly and 3.57 million deaths indirectly.

More than 70% of deaths caused by AMR were due to resistance to two classes of antibiotics (fluoroquinolones and β-lactam antibiotics) which is the first line of treatment of severe infections.

The report also estimated the impact antimicrobial resistance had in each country. Bacterial AMR is a problem in all regions, but the highest rates of AMR burden were in sub-Saharan Africa.

The new data show that antibiotic resistance is spreading quicker than previously projected, which is cause for concern for all. As medicines become less effective, infections such as pneumonia, TB, gonorrhea, and sepsis are increasingly challenging to treat. That means that common bacterial infections will potentially become life-threatening sometime in the near future.

Some Factors that contribute to AMR

Excessive and incorrect antibiotic usage increases the prevalence of resistant bacteria. Another typical cause is failure to complete the appropriate dosage of recommended medicine.

AMR can spread due to poor hygiene and sanitation.

Antimicrobials are being used incorrectly and excessively in medicine, agriculture, and aquaculture.

The lack of standard treatment guidelines is another factor. Antibiotics can be purchased without a prescription in many countries and are frequently over-prescribed by doctors and veterinarians.

Contamination around pharmaceutical production sites is caused by untreated waste that releases large amounts of active antimicrobials into the environment.
Source: The Lancet