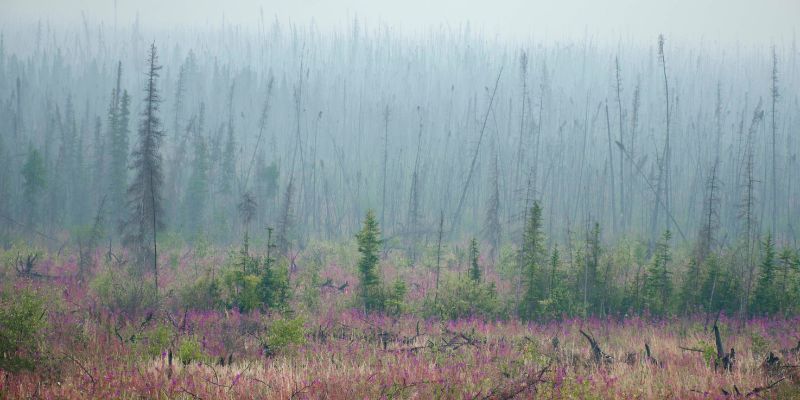 What is "Zombie fire"?
The Arctic is warming nearly four times faster than the rest of the world, a phenomenon known as Arctic amplification. One primary culprit is the rising temperature. As global temperatures rise, fires are also spreading farther north and into the Arctic, causing an increase in 'zombie fires.'
'Zombie fire' refers to a phenomenon known as 'overwintering fires' or 'holdover fires.' Imagine fires that seem to come back to life after being asleep underground during the winter.
Zombie fires happen in places with special soil, like peatlands and forests in chilly regions. When a wildfire burns the surface in warmer months, it can sneak down into the ground and ignite the stuff below – think of it as a secret fire party underground!
During winter, these fires play hide-and-seek, staying hidden under the snow, pretending they're gone. They ignite the organic matter below the surface (this organic matter consists of partially decomposed plant material), and it can continue smoldering even after the fire at the surface has seemingly been extinguished. In other words, they are not fully extinguished during the winter.
As the weather warms up in the following spring or summer, and the snow melts away, the zombie fires wake up and start burning again, just like they've come back from the dead.
These hidden fires can cause big trouble because they're like surprise guests at a party. They make wildfire seasons more dangerous and harder to control. Imagine trying to blow out a candle that keeps relighting itself – that's what firefighters face with zombie fires.
It's a real phenomenon that reminds us of nature's mysterious ways.