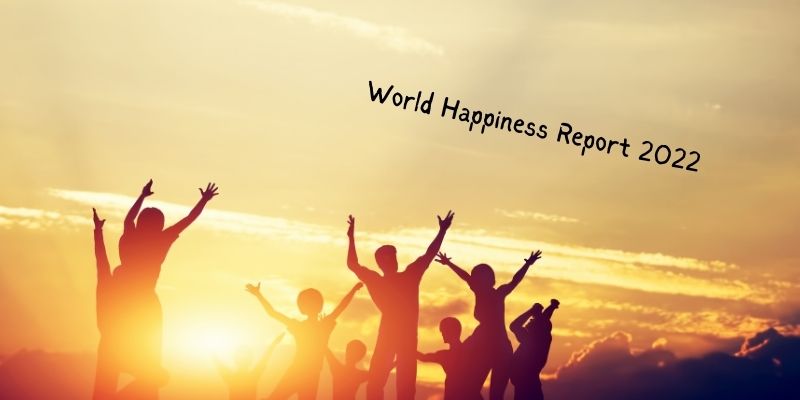 This year marks the 10th anniversary of the World Happiness Report
Read more



How to calculate happiness? Every year, a report comes out by the united nations sustainable development solutions network called Word Happiness Report. The report takes into consideration six parameters to calculate happiness. Countries are also compared with each other.

Six parameters are:

GDP Per Capita
Healthy life expectancy
Social Support
Freedom to make life choices
Generosity
Perceptions of corruption

The factual data is available for the first two parameters: GDP and healthy life expectancy (WHO). But for the remaining four parameters, information is not readily available. The values are obtained through a survey that is conducted on a sample. Some questions are asked from a sample with respect to the remaining four criteria. Through this survey, citizens rates themselves based on their perception of their well-being. The countries are given a score on a scale of 0-10. The rankings are based on three years of average data from 2019 to 2021.

This year, the report ranked 146 countries. World's happiest countries 2022 are:

Finland
Denmark
Iceland
Switzerland
Netherlands
Luxembourg
Sweden
Norway
Israel
New Zealand

Other countries ranked like this – China (72), Nepal (84), Bangladesh (94), Pakistan (121), SriLanka (127), and India (136)

Finland has been named the world's happiest country for the fifth year. Afghanistan was ranked as the unhappiest nation, followed by Lebanon, Zimbabwe, Rwanda, and Botswana.

On March 20, the world celebrates the International Day of Happiness.
Source: World Happiness