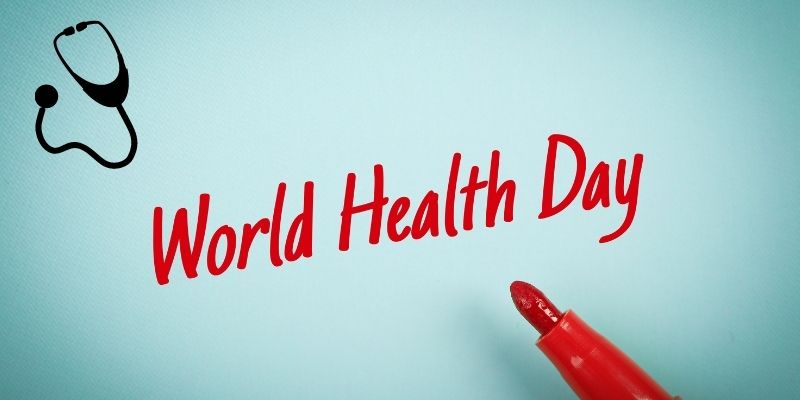 The pandemic, especially, has shifted our attention towards our health with a special focus on diet to keep various diseases at bay
Read more



Health encompasses not only bodily well-being but also mental and social well-being. If a person possesses all three, they are said to be healthy. The aim of this day is to create awareness of a specific health theme to highlight a priority area of concern for the WHO. The theme for World Health Day 2022 is 'Our Planet, Our Health.'

This year's theme aims to direct global attention toward the well-being of our planet and the humans living on it.

Over the years, it has brought to light important health issues such as mental health, maternal and child care, and climate change.

Why recognize this Day?

Rising Deaths due to Environmental Causes: Around the world, 13 million deaths are caused due to avoidable environmental causes.
Over 90% of people breathe unhealthy air due to the burning of fossil fuels.
Land degradation, water scarcity, and extreme weather events displace people and affect their health.
Pollution and plastics also affect people's lives and have made their way into our food chain.
The current economic structure results in an inequitable distribution of money, wealth, and power, with far too many people still living in poverty and insecurity.
The pandemic exposed flaws in many aspects of society, emphasizing the importance of developing well-being societies.

It is being observed today to celebrate the World Health Organization (WHO) establishment on April 7, 1948. Its concept was created in the First Health Assembly in 1948, and it came into effect in 1950.
Source: WHO