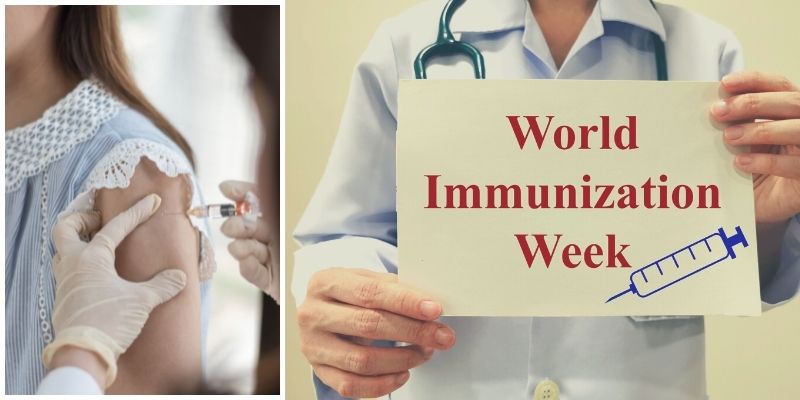 Every year in the last week of April, World Immunization Week is celebrated
Read more



Immunization saves millions of lives and is largely regarded as one of the world's most successful and cost-effective health initiatives. Despite this, almost 20 million children worldwide remain unvaccinated or under-vaccinated.

From the very first vaccine developed to protect against smallpox to the newest vaccines used to prevent severe cases of Covid-19, vaccines have helped keep people healthy. World Immunization Week, coordinated by the WHO, will take place from April 24th to April 30th, 2022.

How does a vaccine work? Vaccines instruct the immune system to produce antibodies in the same way that it does when it is exposed to a disease. This is due to the fact that vaccinations only contain dead or weakened germs; they do not cause the disease or put you at risk.

What is Herd Immunity?

But the bad news is that herd immunity may not apply to Covid-19. Bad news number one – There are many variants. For highly infectious variations, almost the whole population has to be vaccinated. Bad news number two is that there are chances of reinfection as immunity induced is not lifelong.

It's not all bad news, though. Vaccines have largely reduced the virus's ability to kill. However, the issue we face has shifted from mass mortality to the question of how to keep essential services and workplaces running.
Source: WHO