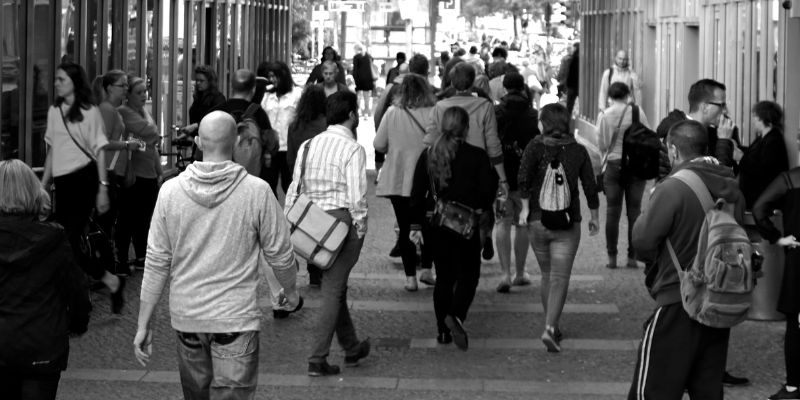 Key Findings – The report provides data and analysis of population trends and development outcomes for all countries and areas of the world
Read more



According to the 2022 edition, India will overtake China as the most populous country in 2023 and is likely to retain the top spot til 2100. India's population was 1.21 billion (121 crores) in 2011, according to the domestic census, which is conducted once a decade. The government had deferred the 2021 census due to the pandemic.
The global population (to reach 8 billion/800 crores by mid-November 2022) is growing at its slowest rate since 1950, falling to less than 1% in 2020. Meaning the population is growing, but the pace is declining.
The Population of Elderly is Increasing – The share of the global population aged 65 years or above to rise from 10% in 2022 to 16% in 2050.
Impact of COVID-19 pandemic: Global life expectancy at birth fell to 71 years in 2021 (72.9 in 2019). The "Life expectancy at birth" refers to the average number of years a newborn is expected to live.
Two-thirds of the global population lives in a country or area where lifetime fertility is below 2.1 births per woman.
More than half the increase in global population up to 2050 will be concentrated in eight countries: the Democratic Republic of Congo, Egypt, Ethiopia, India, Nigeria, Pakistan, Philippines, and Tanzania.
The 46 Least Developed Countries (LDCs) are among the world's fastest-growing. Many are projected to double in population between 2022 and 2050, putting additional pressure on resources and posing challenges to the achievement of the UN's Sustainable Development Goals (SDGs).
A sustained drop in fertility has led to an increased concentration of the population at working ages (between 25 and 64 years), creating an opportunity for accelerated economic growth per capita.
Over the next few decades, migration will be the sole driver of population growth in high-income countries.
Global life expectancy fell 1.8 years between 2019 and 2021 due to excess mortality associated with the pandemic.
Source: UN