the color of the gates is for protection against evil – It marks the entrance to the sacred world — image is copyrighted
Kyoto is famous for Shinto shrines. The shrine is the place of worship, and Shinto is the oldest religion in Japan. Shinto god of rice, Inari, is worshipped here. It means the god of rice fertility, harvests, and success.
Fushimi Inari Shrine, located in southern Kyoto, Japan, is one of the major attractions and is famous for its torii gates. The shrine, at the base of Mount Inari, is surrounded by smaller shrines up the mountain, which is as high as 230 meters. The path of torri gates leads into a forest where visitors are free to hike.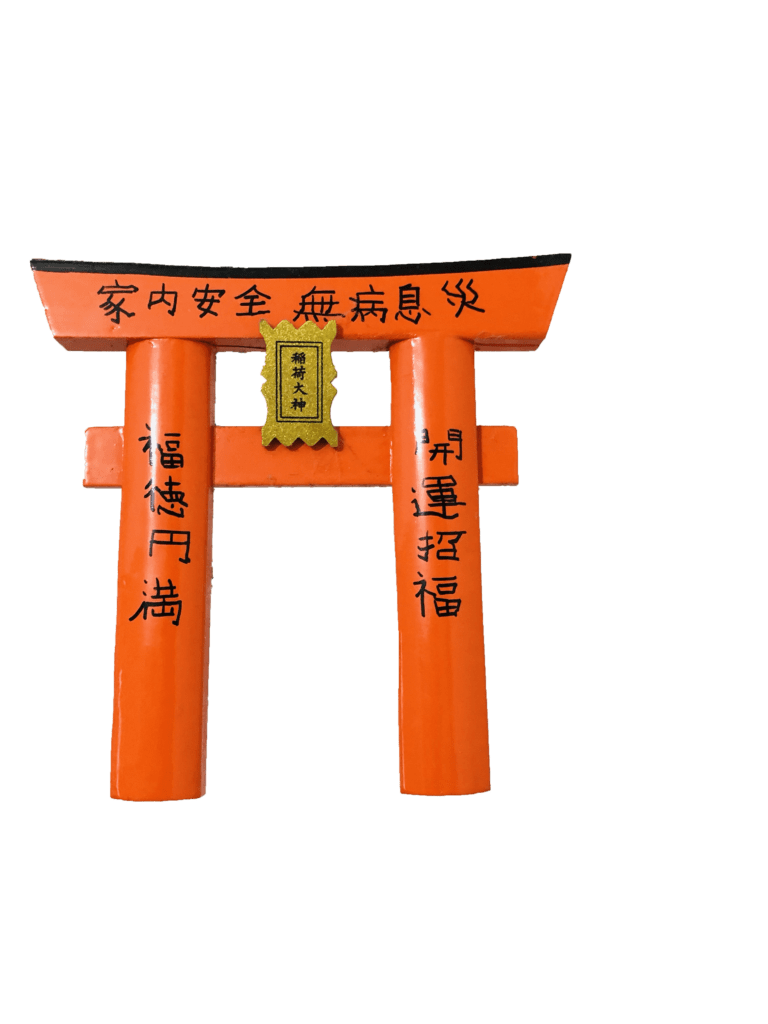 The gates are mainly painted in black and orange colors and form the path and entrance to the shrine. The gates are donated by companies as well as by individuals. The name of the donator and the date of donation is also on the gates.
The route is also decorated with statues of foxes ( known to be messengers for Inari ). The hike up the mountain takes time. Therefore, tourists can make their way back through the gates whenever they feel like.
The main reason for the visitors is to enjoy the mountain trails and ancient shrine buildings. It also attracts worshippers who pray for business success and their dreams and wishes to come true. It is one of the famous attractions in Kyoto, Japan. Every visitor makes it a point to visit this shrine.
Click to Enlarge images