The territorial, religious, and domestics politics are the reasons for disputes between Armenia and Azerbaijan.
The territorial dispute is due to the Nagorno-Karabakh region. Though, this region is internationally considered as part of Azerbaijan but is majorly ( 95% of the population) ethnically Armenian and is also controlled by them. Religiously, Azerbaijan is a Muslim majority, and Armenia is a Christian majority country. Thirdly, the domestic political interest of the leaders of the country adds further fuel to the issues.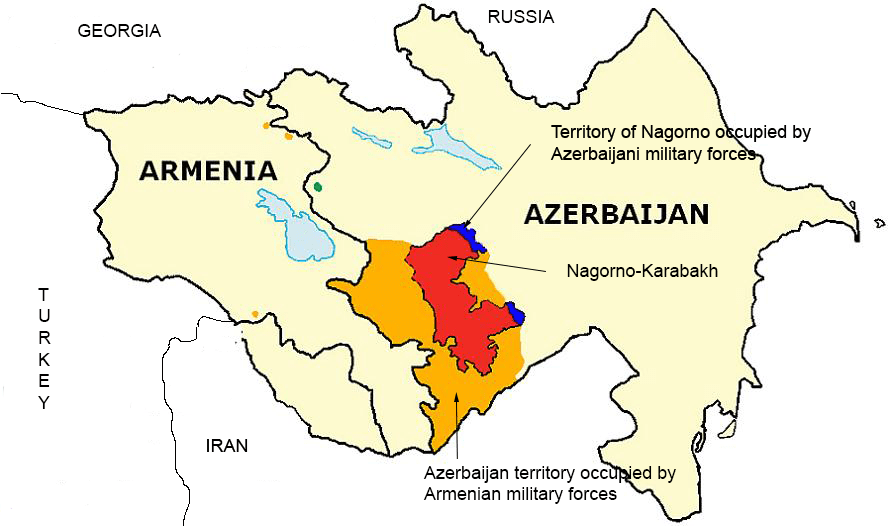 Going back in history, in 1920, the Soviet Union established a Nagorno-Karabakh autonomous region within Azerbaijan. In 1988, a resolution was passed by this region to join Armenia despite the fact it was located within Azerbaijan's borders. In 1991, it declared it would not join either of the countries. As a result, a war was declared between Armenia and Azerbaijan over the region. In 1994, a cease-fire was mediated by Russia.
But there have been ceasefire violations between the troops of the two nations. Again in 2016, violent clashes re-erupted between the two countries.
Recently, again the clashes between the countries over the Nagorno-Karabakh region have emerged. Already this region is suffering from COVID-19, a war will further destabilize it.
Large-scale war can disrupt the oil and gas imports from Azerbaijan, which is a significant exporter to Europe and central Asia.
Moreover, international involvement can escalate the issue further. Russia has good relations between both the countries and supplies arms to both but, it seems Russia supports Armenia while the USA and Turkey has closer ties with Azerbaijan.
One way forward is that international mediators can intervene to prevent further escalations. During the times of the COVID -19 pandemic, call for peace can prevent social unrest in the region.