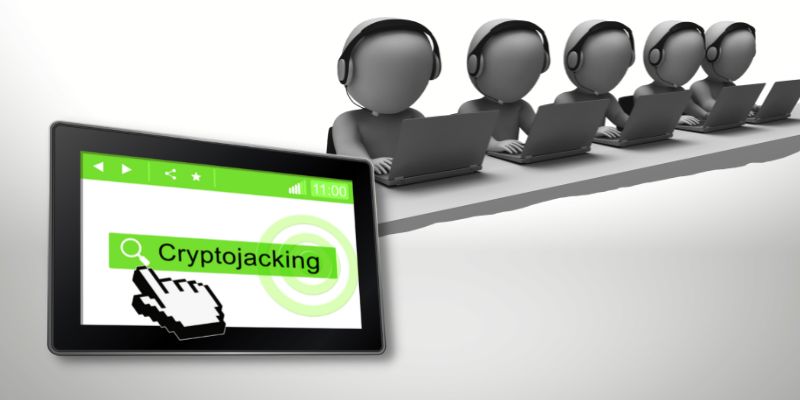 What is Cryptojacking?
Read more



Cryptojacking is a cyber-attack that is hard to detect, wherein a computer, smartphone, or other electronic device is hacked by the attacker, and its resources are used illicitly in cryptocurrency mining.

Coin mining is a legitimate, competitive process to release new crypto coins into circulation or verify new transactions. It involves solving complex computational problems to generate blocks of verified transactions that get added to the blockchain. The first miner to successfully update the crypto ledger via this route receives crypto coins as a reward. For the article on the basics of bitcoin – click here. 

Crypto mining requires extensive computational power to generate new coins. Since mining rigs consume heavy electricity besides their high cost and maintenance expenses, hackers use the cryptojacking method to mine cryptocurrency.

In a ransomware-type attack, the attacker has to announce their presence and demand ransom by communicating with the victim. But in cryptojacking, the entire attack relies on discretion and "without the victim ever being aware of it."

Some warning signs include the device slowing down, heating up, or the battery draining faster than usual.

Despite a sharp drop in bitcoin prices since January 2022, cryptojacking cases kept increasing, showing that such cases continue irrespective of price fluctuations.
Source: IE