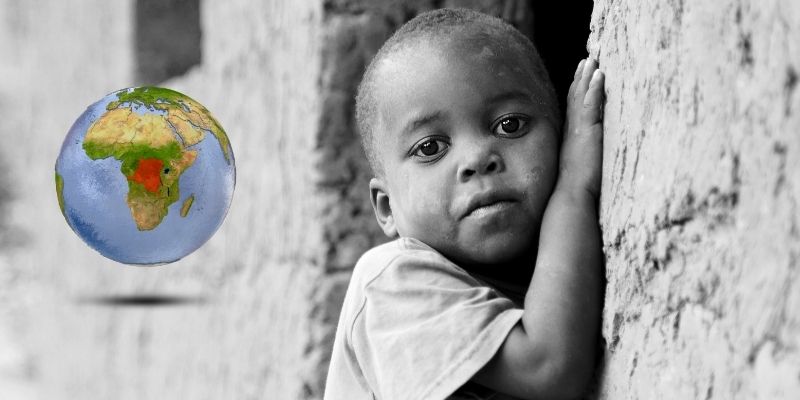 What's the issue?
Read more



The Democratic Republic of Congo(DRC) first filed the case with the International Court of Justice (ICJ) in June 1999, citing acts of armed aggression on its territory by Uganda (a neighbouring country). More than nine African countries were involved in the fighting at the height of the conflict.

The Court ruled in December 2005 that Uganda must compensate the DRC, but the sides could not reach an agreement.

In a recent ruling, the International Court of Justice (ICJ) awarded the Democratic Republic of the Congo $225 million in damages to persons, including loss of life, rape, recruitment of child soldiers, and civilian displacement. Uganda must now pay the Democratic Republic of the Congo (DRC) $325 million in reparations for the two countries' brutal conflict from 1998 to 2003.

Background

The fighting started due to DRC's vast mineral wealth, with all sides trying to take advantage of the situation. Some militias fight in the east, where a large UN force is battling to keep the peace. According to Reporters Without Borders, journalists face arrest, threats, and violence. Radio is the most popular medium.


Congo Crisis

In 1999 and 2000, in the Congolese city of Kisangani, Ugandan and Rwandan armed forces clashed, each supporting a different faction of the RCD rebel group. At the time, the RCD was fighting to depose the president, Laurent Kabila. During this period of fighting, Ugandan troops were accused of committing human rights violations against the civilian population. Among the allegations was that they sexually abused local women. The Ugandan forces were also charged with plundering the vast natural resources of the Democratic Republic of the Congo. The brutality of the Ugandan army is still fresh in people's minds.

In 2005, the International Court of Justice ruled that Uganda must compensate the Democratic Republic of the Congo for the illegal invasion. The funds have not yet been delivered.

Why is the eastern part of DRC a safe haven for rebel groups?


The ADF (Allied Democratic Forces) was founded in Uganda in the mid-1990s by people who were dissatisfied with the Ugandan government's treatment of Muslims, who make up about 14 per cent of the predominantly Christian country population.

In the early 2000s, Ugandan security forces drove ADF fighters from their bases and across the border into Congo, where they joined militias terrorising civilians in the country's poorly administered eastern provinces.

The ADF is one of several armed groups wreaking havoc in eastern DR Congo, killing people and forcefully recruiting children. Although the Congo's resource-rich region has long attracted rebels, some neighbouring countries have been accused of supporting rebels in order to profit from the chaos. Another point of contention is the ADF's ties to the ISIS (Islamic State) group.
Source: aljazeera