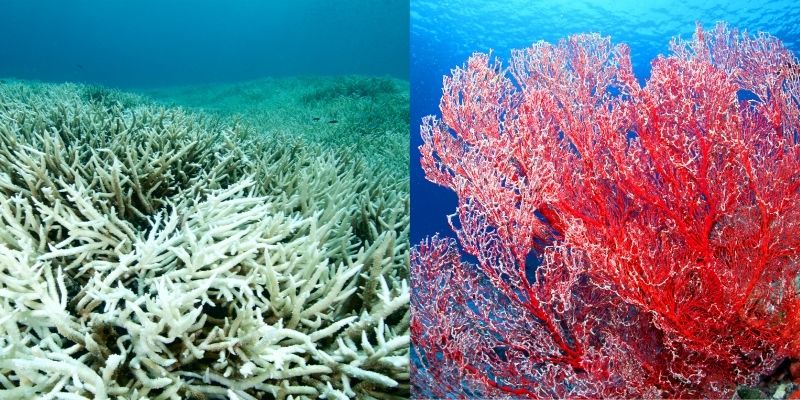 The Great Barrier Reef in Australia is undergoing yet another mass bleaching. It is the fourth major bleaching event in six years
Read more



Climate change poses a threat to coral reefs. They go through a bleaching process when the sea surface temperature rises above a safe level.

It is reported that GBR (Great Barrier Reef), which is the world's largest coral reef system, is suffering a "mass bleaching event, the fourth since 2016. Bleaching occurs when healthy corals become stressed by increased ocean temperatures, causing them to expel algae living in their tissues, which drains them of their colors.

GBR has suffered three mass bleaching events during heatwaves in 2016, 2017, and 2020. It's crucial to keep in mind that bleached coral is stressed but not dead. Bleached corals can recover from this stress if conditions improve. This year's bleaching occurred despite cooler-than-average temperatures and more rain in many parts of the world, including Australia.

Corals regulate the amount of CO2 in the water by converting it into a limestone shell. If this process does not occur, carbon dioxide levels in ocean water will rise dramatically, affecting ecological niches.

As the climate crisis continues to raise ocean temperatures, more marine environments are at risk of being deprived of the ideal conditions necessary to thrive.
Source: Gizmodo