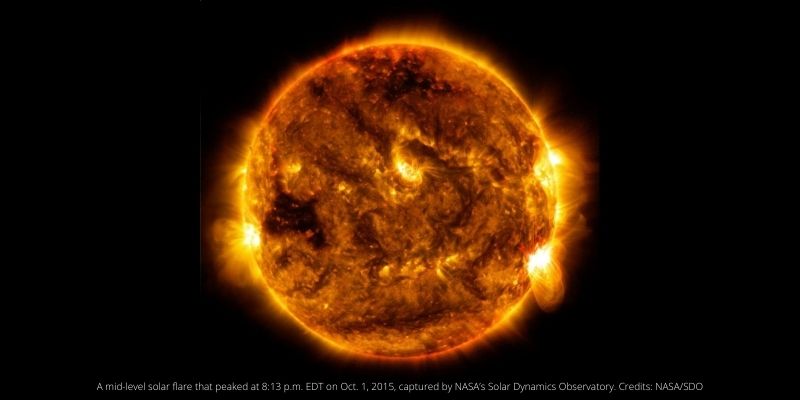 These missions will help in our knowledge of the Sun's dynamics, the Sun-Earth relationship, and the ever-changing space environment
Read more



NASA has chosen two science missions, the Multi-slit Solar Explorer (MUSE) and HelioSwarm, to aid in our knowledge of the Sun's dynamics, the Sun-Earth relationship, and the ever-changing space environment.

These missions will bring new insights into our universe as well as vital information that will aid in the protection of astronauts, satellites, and communications signals like GPS. Recently, Elon Musk's Starlink lost up to 40 of the 49 satellites due to a geomagnetic storm a day after they were launched.

About Muse

The MUSE mission will help scientists understand the forces driving the heating of the Sun's corona and the eruptions in that outermost region (such as flares and coronal mass ejections) that are at the foundation of space weather.

The mission will provide greater insight into the solar atmosphere. It will observe the Sun's extreme ultraviolet radiation with a powerful instrument known as a multi-slit spectrometer. Further, it will obtain the highest resolution images of the solar transition region and the corona.

About HelioSwarm

The HelioSwarm mission is a constellation or "swarm" of nine spacecraft that will capture fluctuations in the magnetic field and motions of the solar wind known as solar wind turbulence.

The heliosphere, the Sun's outermost atmosphere layer, covers a vast region of the solar system. Solar winds spread through the heliosphere. The turbulence of solar winds is affected by interactions with planetary magnetospheres and disturbances such as coronal mass ejections.

Credit: NASA/JPL-Caltech (Wikipedia)

Source: NASA/IBEX/Adler Planetarium (Wikipedia)

To study solar wind turbulence across large areas, plasma measurements must be obtained from several sites in space at the same time.

HelioSwarm is made up of one hub spacecraft and eight co-orbiting small satellites that are spaced apart from one another and from the hub spacecraft. Each small satellite will be in radio communication with the hub spaceship. All radio contact between the swarm and Earth will be conducted through the hub spacecraft and the NASA Deep Space Network of spacecraft communication antennas.
Source: NASA