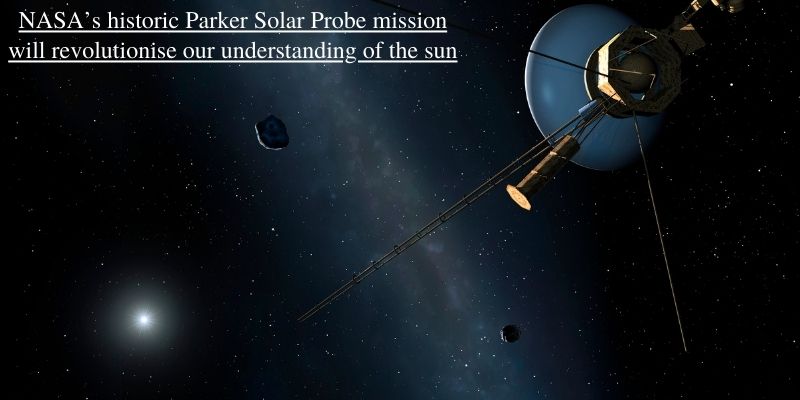 NASA's historic Parker Solar Probe mission will change our understanding of the Sun forever
Read more



The Parker Solar Probe recently became the first spacecraft to fly through the Sun's outer atmosphere—the 'Corona,' breaking the record to survive a near pass of the Sun. It was launched in 2018.

The spacecraft sampled magnetic fields and particles there. The achievement would help scientists discover critical information about the Sun.

Why study corona?

The corona is the outer layer of the Sun's atmosphere, yet it is hundreds of times hotter than the surface. It's high temperatures are a bit of a mystery that the astronomers have been trying to solve for a long time.


The corona is usually hidden by the bright light of the Sun's surface, making it difficult for us to see. However, we can view the corona during a total solar eclipse

The corona gives rise to the continuous flow of charged particles. Unpredictable solar winds cause a geomagnetic storm in our planet's magnetic field that hamper communications technology on Earth. The probe will continue to orbit and increasingly get closer to the Sun. It will collect valuable data and relay it back for scientists to interpret with each to and understand the phenomenon surrounding the sun.

Parker Solar Probe will use Venus's gravity during seven flybys over nearly seven years to gradually bring its orbit closer to the Sun.

Venus's sky is filled with thick, toxic clouds that rain sulphuric acid, making it challenging to investigate up close. But with the help of the Parker Solar Probe, we were also able to see the planet Venus in colour for the first time in history. It has already managed to take pictures of the surface of Venus, revealing stunning continents, plains, plateaus and even a layer of Oxygen.
Source: accuweather