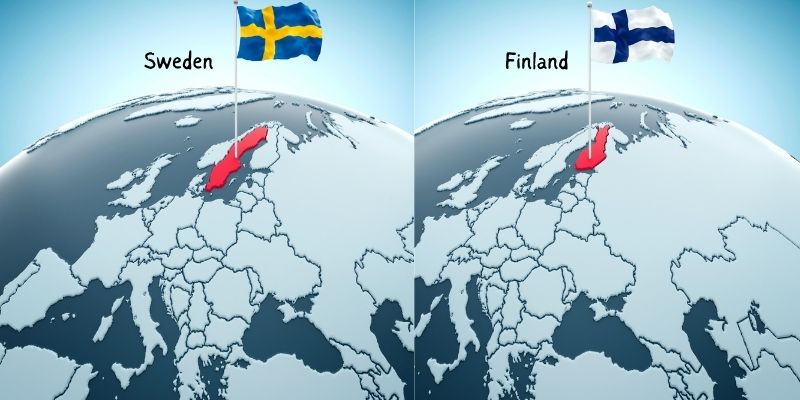 What is a "security dilemma"?
Read more



Sweden and Finland have recently shown interest in joining Nato due to Russia's invasion of Ukraine. This is a considerable paradigm shift of their respective security policies: the abdication of neutrality and military independence.

Russia has issued a warning to Nato about the consequences of allowing two Scandinavian countries to join the Nato, as has been widely reported.

The move to join the alliance carries risks for both Sweden and Finland, which have maintained a delicate balance till now by sitting with the West while not antagonizing their powerful neighbor, Russia. The addition of two Scandinavian nations to Nato creates more of a security dilemma than a security solution.

What is a security dilemma? The concept of a "security dilemma" was identified by scholar John Herz in 1951. When weaker states aim to increase their power to balance a stronger state, as the Scandinavians are planning to join Nato, the stronger state (Russia in this case) will likely consider this a threat and respond accordingly.

According to power politics theory, this dilemma gives Russia two options. It has the option of increasing its strength through an arms race or reducing the danger through military means, including the prospect of launching a preemptive strike on Nato. Putin has signaled that the nuclear option is one he will use if faced with a threat he cannot confront by other means. This is also spelled out in Russia's nuclear policy, which was updated in 2020.

The latest development of hypersonic cruise missiles by Russia might be a game-changer in this regard. According to experts, Nato has yet to build a system capable of properly identifying the trajectories and speeds of hypersonic cruise missiles. Arguably, then, Putin may assume that a preemptive strike against Western command and control systems is achievable before they can start a counterattack. It would give Russia the chance of surviving a nuclear war – at least in a better state than the West.

During the Cold War, peace was maintained due to the presence of nuclear weapons, which acted as a deterrent to prevent direct war. At that time, Sweden and Finland were essentially considered neutral states, albeit for different reasons. Experts say that Sweden's neutrality was much more part of their national identity. In contrast, Finland's neutrality was more pragmatic and virtually forced upon them by the Agreement of Friendship, Cooperation, and Mutual Assistance signed between Finland and the USSR in 1948.

Despite joining the EU, both Sweden and Finland continued to position themselves militarily non-aligned. This effectively meant while they were no longer politically neutral, they formally remained outside of any military alliances. The latter is seemingly about to change.

Non-alignment has historically meant the ability to stand aside from any such confrontation and protect specific national interests away from a broader global game. That status has allowed Sweden and Finland to remain staunchly independent.
Source: Inews