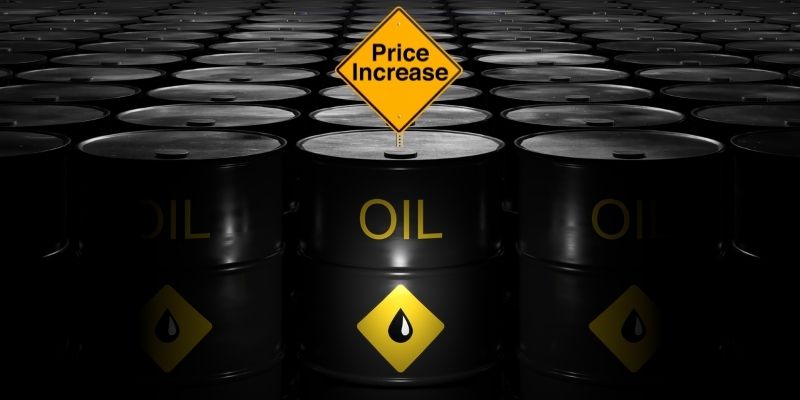 Oil Rises to 7-Year High 
Read more



The escalation of hostilities between the Iran-aligned group (Houthis of Yemen) and Saudi Arabia led coalition, the recent attack by Yemen's Houthis on fuel trucks in Abu Dhabi, and the tensions between Russia, the world's second-largest oil producer, and Ukraine have disrupted the supply chains. 

For the complete backstory

What's happening between Ukraine and Russia? – here

After Houthis drone attacks in UAE, Saudi launches airstrikes in Yemen – here

Oil, coal and natural gas are the fossil fuels used. Any disruption in one changes the price of the other. Like other commodities, the fundamental reason behind the rise is supply and demand in the market. 

Supply-side reasons for the oil price rise – 

Less drilling by US shale gas producers.
Disruption in the crude supplies due to hurricanes in the Gulf of Mexico.
The monopoly of OPEC countries to fix the prices in the manner favourable to them.
Lower than expected natural gas supplies from Russia.
Geopolitical tensions in the middle east comprised of oil-producing nations.

Demand-side reasons for the oil price rise – 

The supply chain issue of coal in China has increased the oil demand, aggravating the situation.
Winter also tends to put pressure on prices.
Demand has spiked suddenly as economies reopen as life returns to normal following the great scare of Covid19.

Impact of rising in crude oil prices –

Increase in the country's import bill.
It increases inflation and its overall consequences for the economy.
The rise in oil prices also increases the input cost for refining, lubricants, aviation, tyres, etc., impacting their profits.
Source: Forbes