The article is a glimpse at the tip of the iceberg. The topics below grab the headlines, and therefore some awareness is there. But the implications of climate change are much more than what can be anticipated.
Carbon dioxide emission is one of the major reasons for global warming and climatic change. Quality of life cannot be improved without a clean environment. Salinated groundwater, disturbed ecofriendly zones leading to landslides, unpredictable weather patterns affecting agriculture incur huge costs for the governments, pushing people into poverty and affecting economic growth as well.
No matter what is done, the original environment cannot be restored after disturbing it once. It is not clear how much more damage we can cause before our environment undergoes irreversible changes. The changes that are observed in recent years are described below.
Mangroves
Mangroves grow in saline waters. But there is a limit to which it can tolerate salinity. So if salinity exceeds the tolerable limits, it adversely affects them. Also, rising sea levels will submerge mangroves because they require stable sea levels for long-term survival.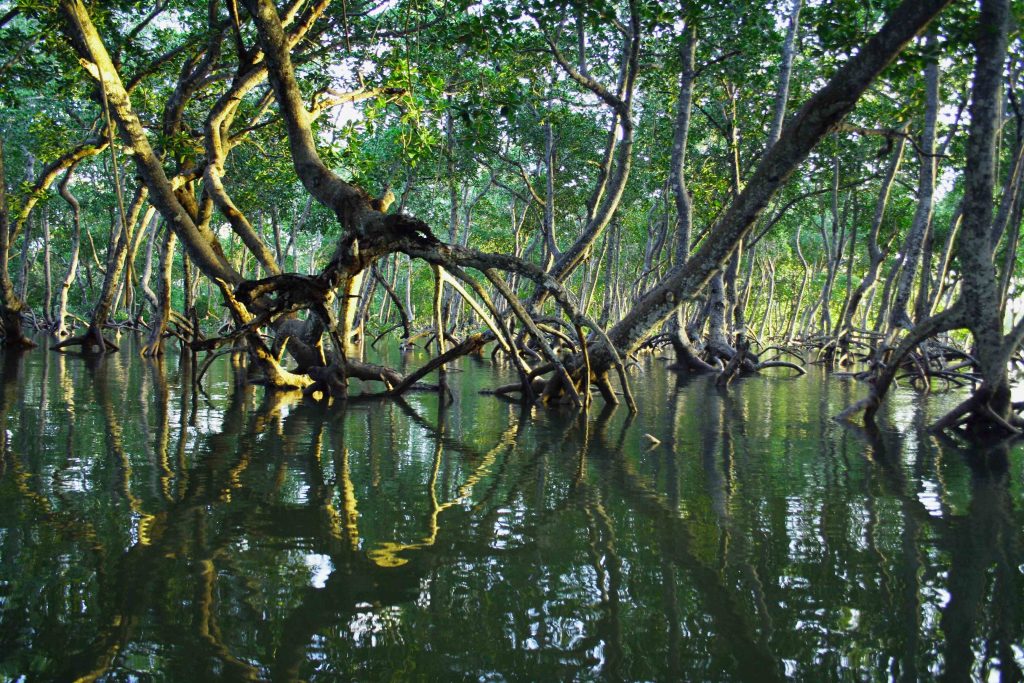 Mangroves can act as the first line of defense against coastal flooding and ecological disasters by acting as a buffer zone between land and sea. They also are breeding and nursery grounds for a variety of marine animals. This way they become the main source of income generation for shoreline communities like fishermen. They even purify the water by absorbing impurities and harmful heavy metals.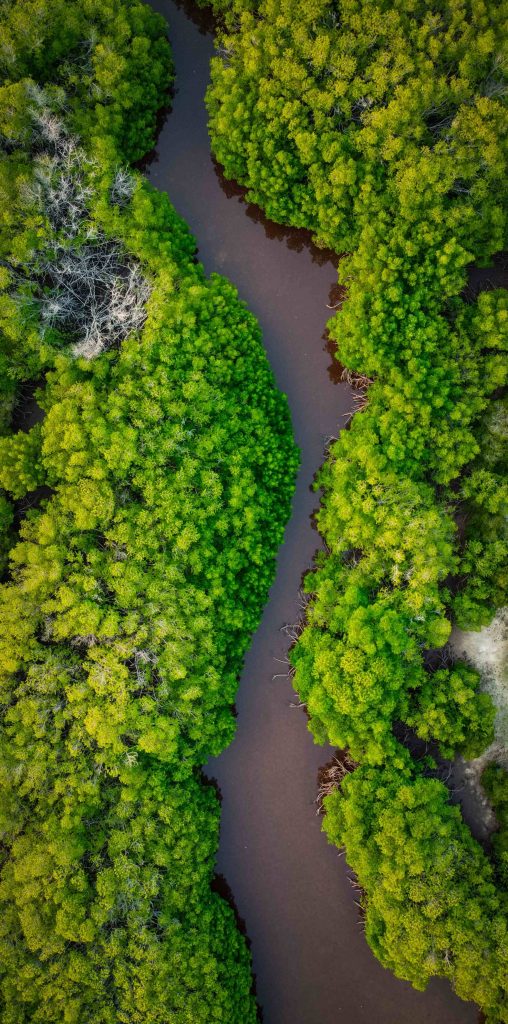 Given their natural ecological roles, mangroves need to be protected through long-term strategies now.
Arctic / Glaciers
The poles are affected by climate change more than any other place on Earth. Moreover, they play an important role in providing oceans with strong underwater currents that regulate the world's climate from the poles to the equator.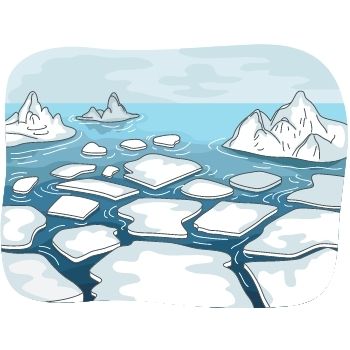 As per projections, the Arctic may be free of summer ice at anytime between 2060 and 2080. It is because of this reason the Arctic is considered as the high sensitivity indicator of climate change. Also, glacier melting may result in an increased frequency of floods.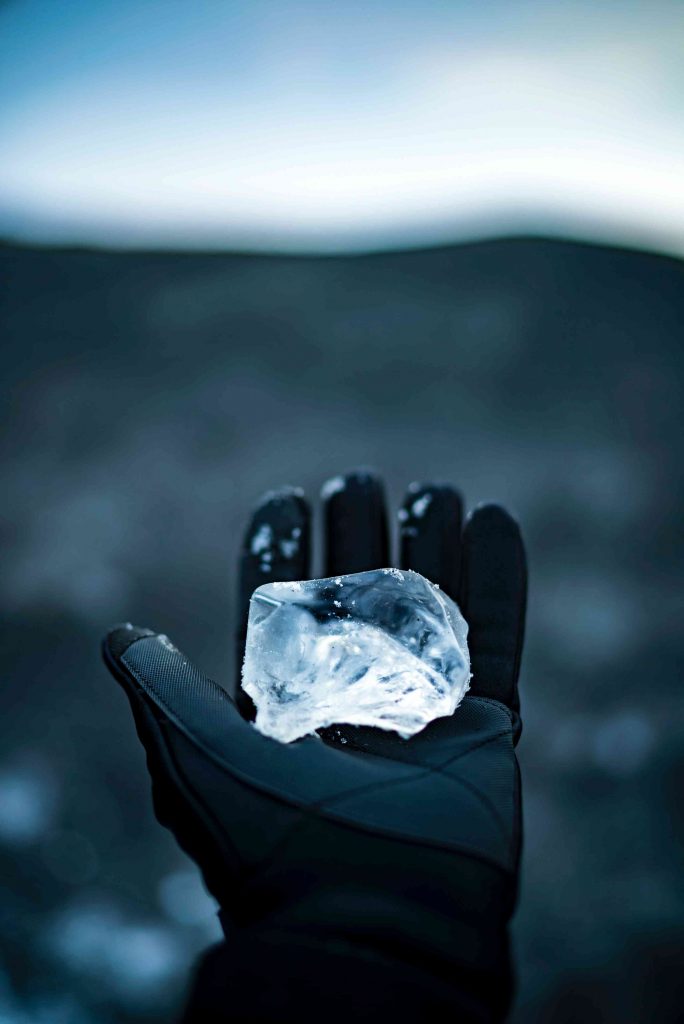 Weather Changes
The rising of carbon dioxide levels directly influence phenomenon such as the amount of water vapor and clouds in the atmosphere which increases or decreases the temperature. In the recent past, weather anomalies like heavy rains, extreme heatwaves, untimely floods, cyclones, hurricanes, etc have increased in occurrence and intensity. Rising sea levels may lead to the submergence of small islands. It is now a reality that is threatening the lives of people.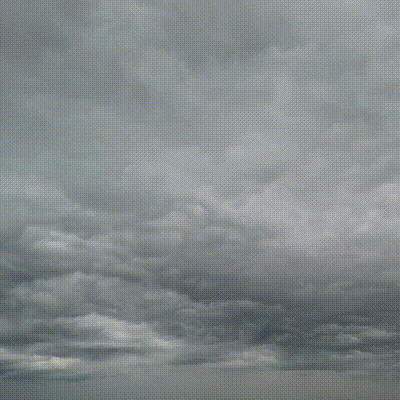 Corals
Corals are sensitive to rising sea temperatures. When water is too warm, corals enter into stress and start losing symbiotic algae residing in the tissues that also give them their distinctive colors. Coral thereby turns white, a process is known as bleaching. Continuous bleaching leads to their death.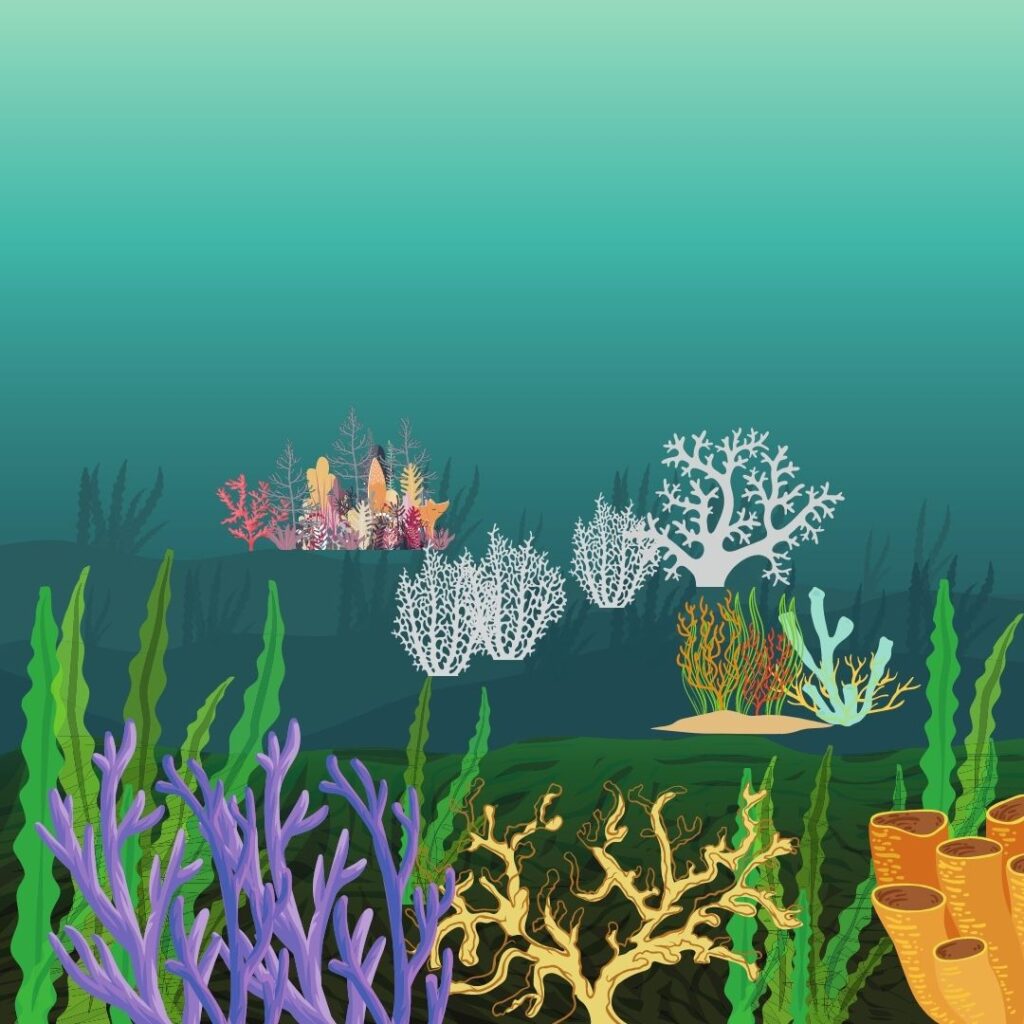 Corals are home to diverse aquatic species. They form the storehouse of resources like fish. Also, they are home to species that have the potential to create therapeutic drugs. Their disappearance will therefore have health, economic and social consequences. They serve as an early warning sign of what may happen if the climate change issues are not addressed urgently.
For the complete article on Corals – Click here
El Niño
What is El Niño?
The El Niño effect is caused by the increase in surface temperature of the ocean on the Peru coast. During normal years, cold currents move from the Peru coast towards Australia. This cold water upwelling brings a lot of nutrients and planktons (food for fishes) from deep below, thereby increasing fish resources in Peru. These cold winds move from Peru to the warm western pacific pool in Australia, where it causes heavy rainfall. Due to an unusual increase in temperature on the Peru coast, this condition is reversed which is called the El Niño effect. What happens is that warm water does not allow the upwelling of cold water from deep below. It causes low pressure, and winds start to move away from Australia towards Peru. The phenomenon causes drought-like conditions near Australia and also affects the rainfall patterns.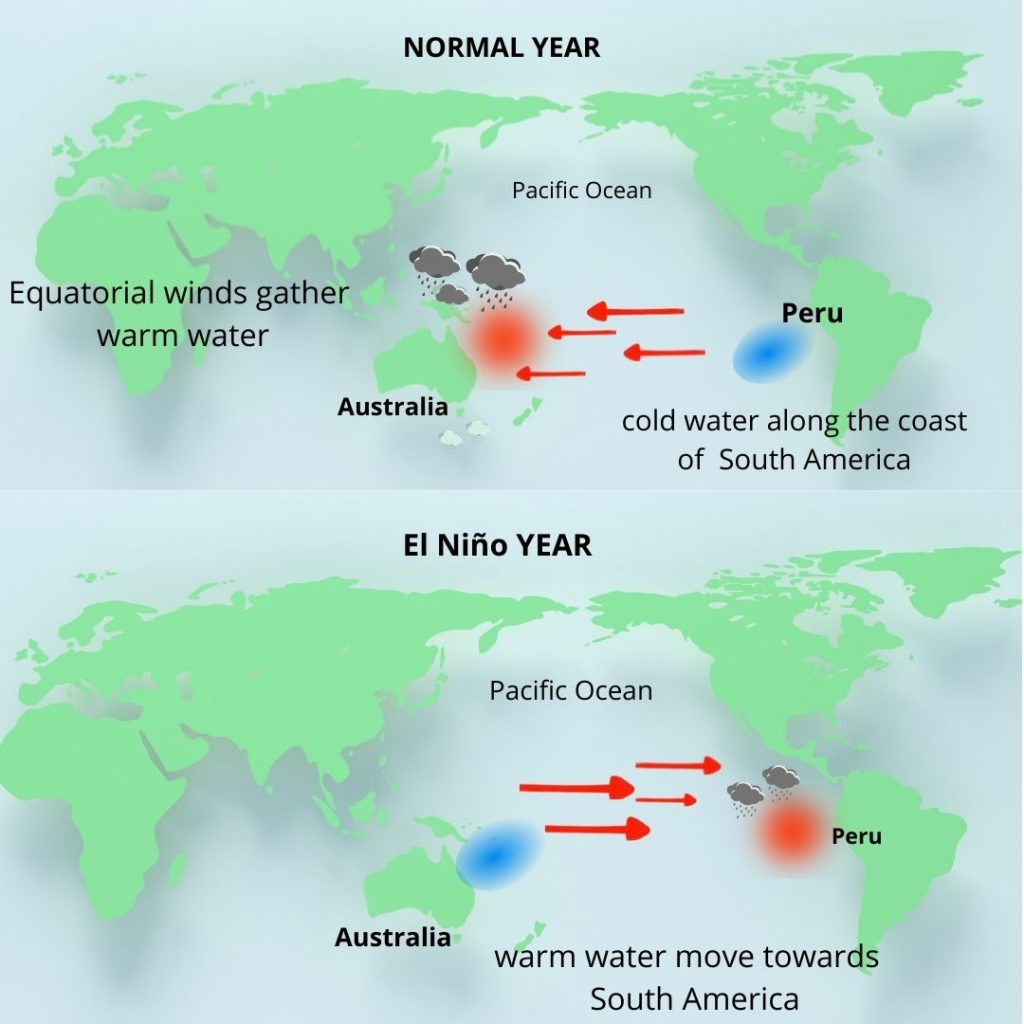 Therefore, during El Niño, fishing declines in the Eastern Pacific (Peru) as there is an absence of upwelling of cold water that brings in rich nutrients.
Climate models indicate the central tropical Pacific Ocean is likely to continue warming. It will create an El Niño effect. It will be a blow for Australian wheat production. It will also bring above-average daytime temperatures and below-average rainfall to Australia.
El Niño causes arid conditions both in India and Australia. But the effect will be seen across the globe.
In 2014, El Niño drove coral bleaching events that swept the reefs. In a new study, researchers have found that because of changes in climate, extreme El Niño events are likely to become more frequent. Australia's great barrier reef lost 30% of its reefs in 2016.
Livelihoods
The higher temperatures, changes in the precipitation patterns, rising sea levels, and more frequent extreme weather events pose risks for agriculture, food, and water supplies. Climate change is expected to affect developing countries the most. The temperature rise of around 3 degrees Celsius would affect more areas by drought.
NASA-funded scientists announced that warming sea surface temperatures have caused a global decline in phytoplankton (natural food of fish species).
The most likely reason is the warming of the surface waters. It results in less mixing between surface water and more nutrient-rich deeper waters. As nutrients become scarce at the surface, where phytoplankton grow, their productivity decline. Food Security issues arise as the large-scale availability of fish is associated with the phytoplankton's availability.
In the medium and long term, an increase in the occurrence of drought and floods will lead to a reduction in crop yields which may lead to hunger. The variety of crops grown may also be reduced, leading to the loss of nutrients in the diet.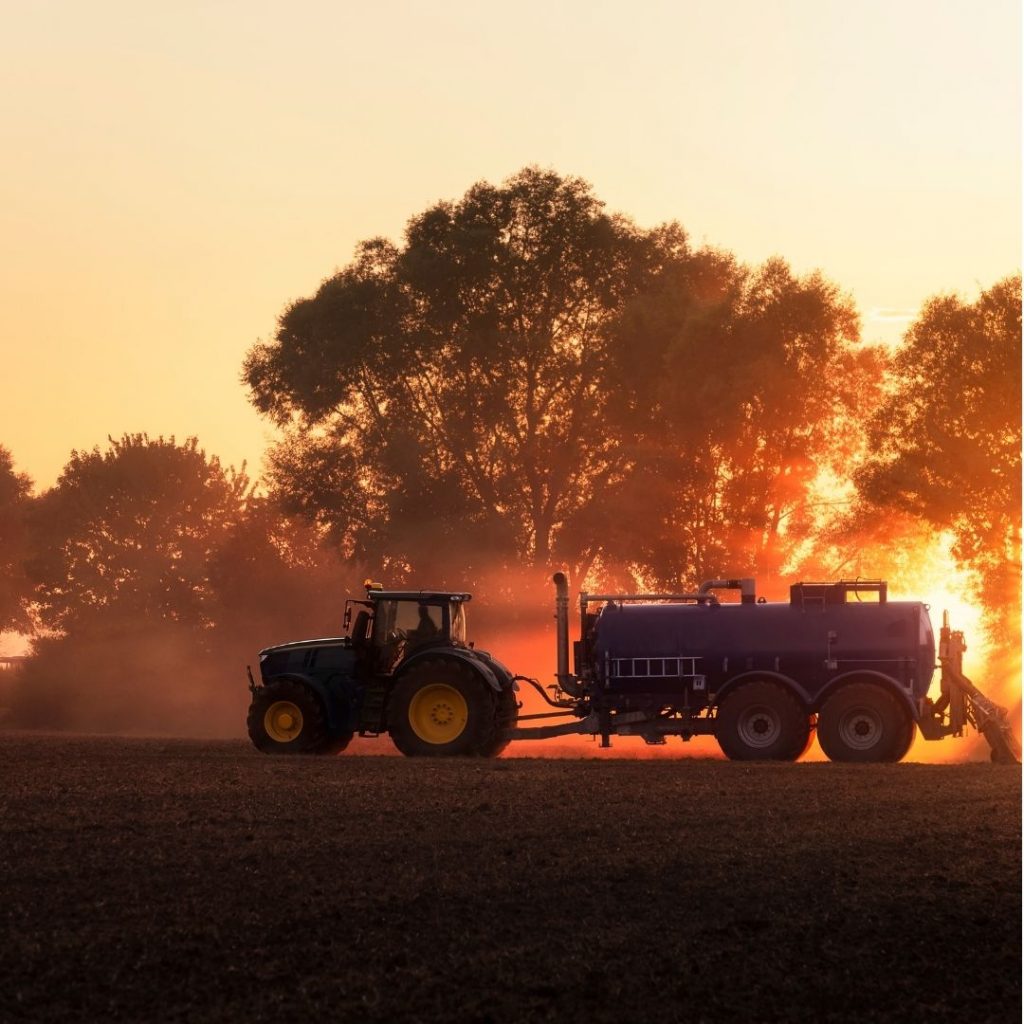 Mixing seawater with coastal groundwater aquifers can increase salinity which may increase the salt content of drinking water, thereby making it unfit. It may result in disruption of drinking water supplies.
Changes in Natural Occurrences
Atlantic meridional overturning circulation (AMOC) – Since the past 15 years, Atlantic meridional overturning circulation (AMOC) has been weakening — a development that could have dramatic consequences for Europe and other parts of the Atlantic rim. The warming up of the Indian Ocean is the reason behind this.
What is the Atlantic Meridional Overturning Circulation? The AMOC is a system of ocean currents that carry warm water northwards, from the tropics into the North Atlantic. It helps in distributing heat and energy around the globe.
As warm water flows north, it cools down due to evaporation. The evaporation increases the amount of salt in the water. Low temperature and a high salt content make the water denser. This dense water sinks deep into the ocean and replaces the cold dense water beneath that in turn starts moving southwards, several kilometers below the surface. Eventually, this cold water gets pulled back to the surface and warms up in a process. This way the circulation is complete.
How it affects? Warming in the Indian Ocean results in additional precipitation. As a result, more air is drawn from other parts of the world, including the Atlantic. The higher precipitation in the Indian Ocean reduces precipitation in the Atlantic and increases salinity in the waters.
The second occurrence is the thawing of permafrost. Researchers are worrying that it will release methane that will further cause climate change.
Permafrost is frozen soil. As long as the organic matter remains frozen, it will stay trapped in the permafrost. However, if it thaws, microbes start decaying the matter. The decaying process releases carbon dioxide and methane into the atmosphere. When permafrost thaws, chances are ancient bacteria and viruses in the ice and soil will also unfreeze. These newly-unfrozen microbes can create havoc.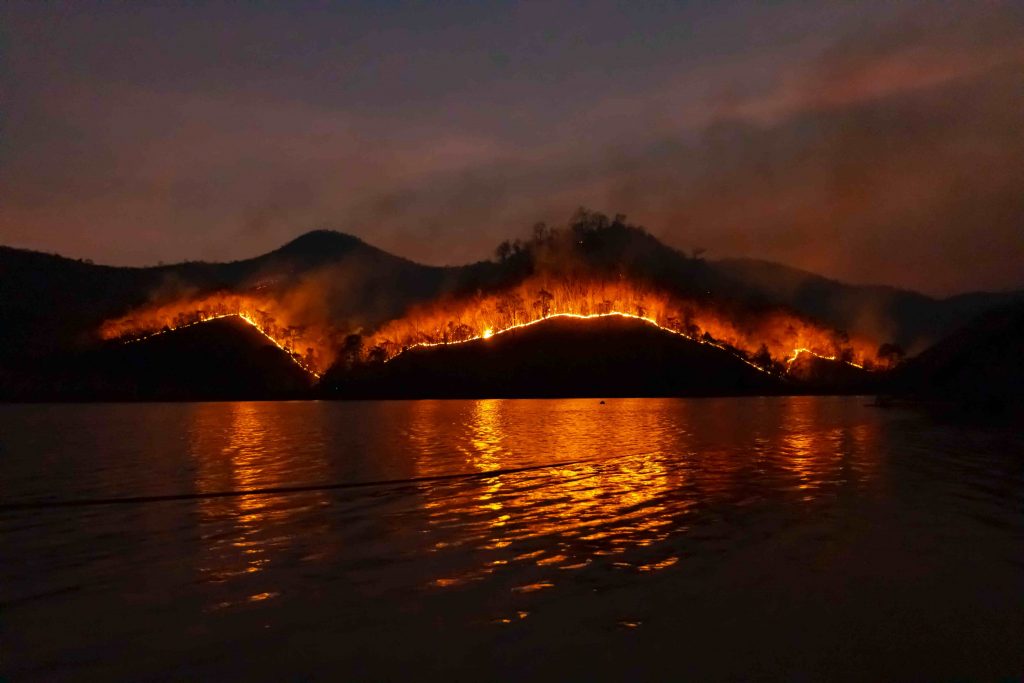 The next case is that of wildfires. Climate change is the driving factor here too. It creates warmer and drier conditions. The longer the drought season, the more the risk of wildfires. Wildfires further release high quantities of greenhouse gases into the atmosphere. Thus a cycle is formed.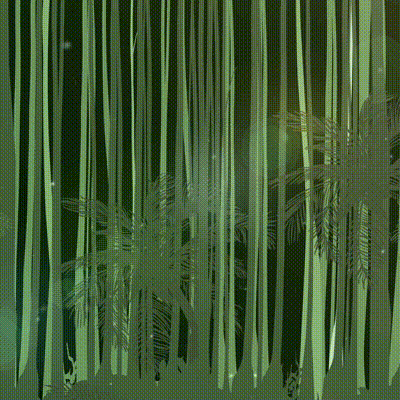 New Occurrences
Algae, Noctiluca Scintillans, is a green alga that is behind a phenomenon that is being observed in oceans due to which they glow fluorescent blue at night. The algae are often reported to occur in patches in the Northern Arabian Sea.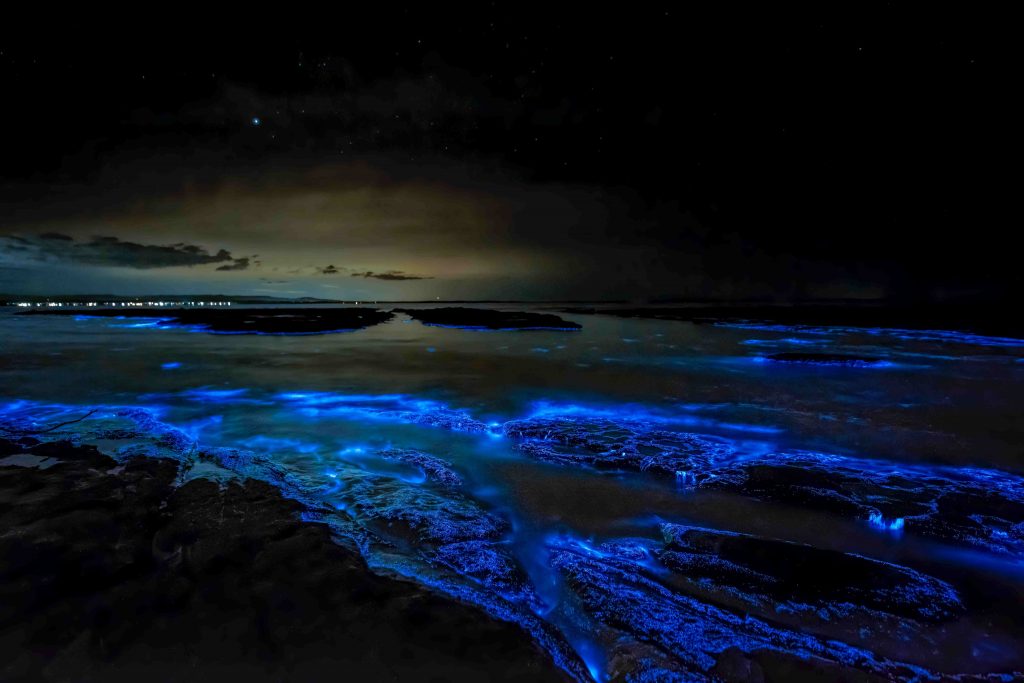 They appear to glow at night due to a special phenomenon called bioluminescence, earning them the nickname "sea sparkle". A study has shown that climate change is leading to the growth of these harmful algae that are killing fish on a large scale in the Arabian Sea.
The algae are believed to be dangerous to ocean life because it produces ammonia. It has become a cause of concern because it adversely affects fish, which do not thrive in such waters.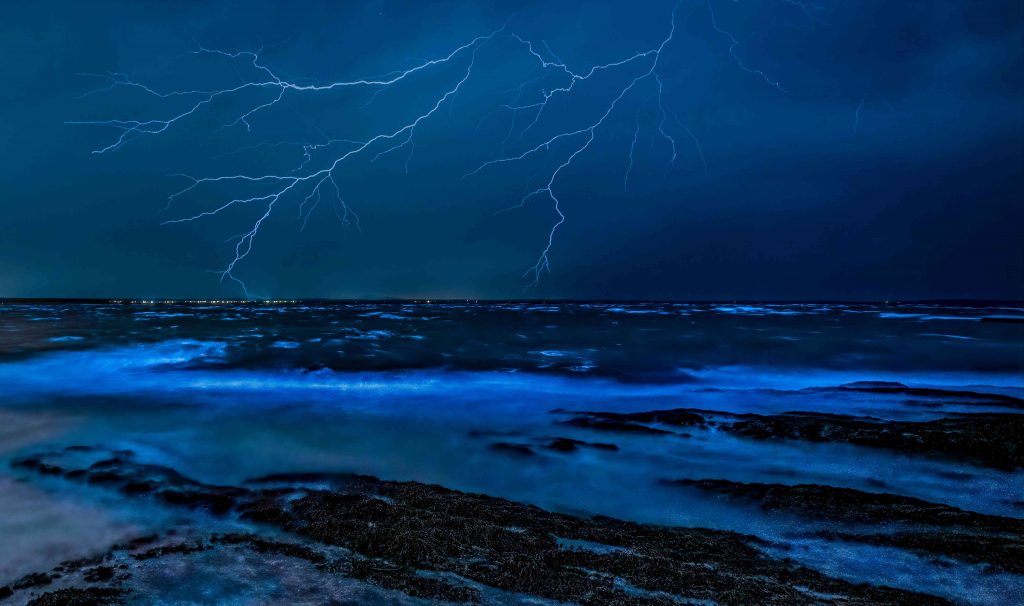 Extinction and Biodiversity Loss
Many species could be at a greater risk of extinction e.g. Penguin species in the Antarctic are now in decline due to warming as rising temperatures are threatening their food supply. Greenhouse gases are being blamed for reducing polar bears' summer sea ice habitat.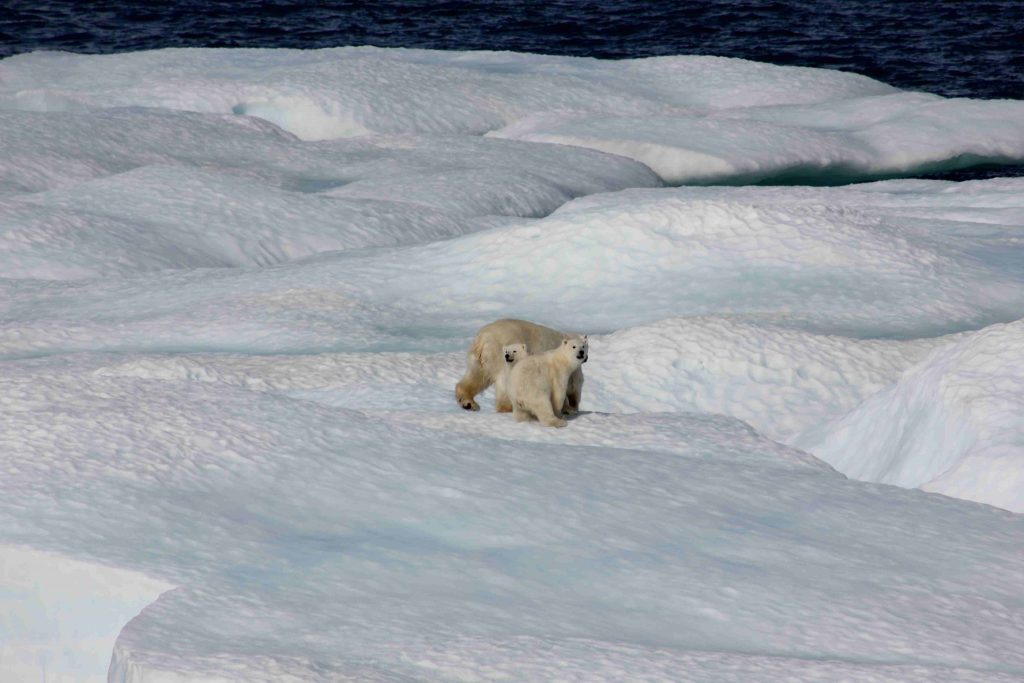 Spread of Diseases
The temperature rise will lead to an increase in the population of vectors like mosquitoes. There can be an increase in their geographical spread to erstwhile cooler areas. It will lead to a rise in the prevalence of diseases like malaria, dengue, etc.
It seems bacteria have become more potent, and disease-causing microbes have increased. Also, there are increased incidences of tropical diseases.
Conclusion
Government should spend some percentage of GDP on the research of green technology. Carbon sink refers to a mechanism that absorbs atmospheric carbon dioxide and thus reduces its amount in the atmosphere. This way it helps in combating global warming. Examples of carbon sinks are forests, oceans, carbon sequestration (a subsurface mechanism). There should be a proper shift from non-renewable energy sources to renewable energy sources.
As of now, hesitance and partial willingness of the developed countries to share the technological breakthrough in renewable and clean energy to developing countries is also a hindrance.
At the community level awareness is necessary. We need to change our lifestyle too. Powering our home with renewable energy, investing in energy-efficient appliances, proper segregation of waste material are small steps in the right direction. But what we need is a radically different strategy.
Article on The Climate Change Negotiations – UNFCCC and Paris Agreement – Click here