G7 countries (G7 Group) include Canada, France, Germany, Italy, Japan, UK and US. Russia was expelled from the group G8 following its annexation of Crimea. In a way, we can say that developed countries are represented by G7.
Annually, G7 countries discuss burning issues and form policies accordingly. Since the decision taken by these powers can have major impact, there exists criticism by protesters who claim that the interests of other countries are not raised as they are not represented in the group. Even if decisions of G7 are not binding in nature, reports claim that the group is making a fight against poverty difficult. According to some analysts, G7 is a product of the bygone era.
CANADA, FRANCE, GERMANY, ITALY, JAPAN,UK AND US
It was set up in 1975. The focus of 2019 G7 summit held in France is inequality. Other important issues of 2019 that will be discussed include the war between US and China, the nuclear deal with Iran that is opposed by US led Trump and unrest in Hong Kong.
When it was expanded in the 1970s to include Italy and Canada, the new group did represent the powerful world economy. But today it just represents a few major democracies. It will be more relevant if it includes country like India, China and some group representing eurozone.
But at the same time, we cannot negate this fact that economic institutions like the International Monetary Fund is still largely run by countries in G7 group. Moreover, the cooperation of G7 countries was crucial as far developing Paris Agreement to combat climate change is concerned.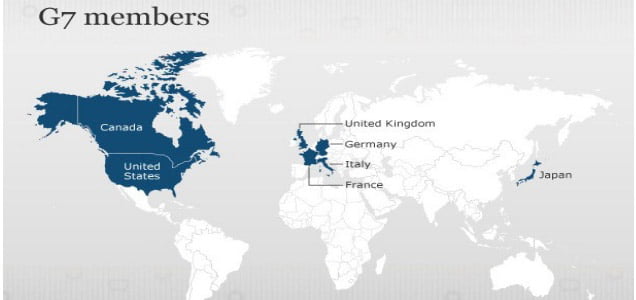 So what makes any international body (like G7 Group) work?
First and foremost thing is that there should be problems that need solving and that's there. Secondly, some degree of unanimity and leadership to ensure that unanimity should be there. G7 grouping lacks this. Therefore, it does receive its share of criticism from time to time. It becomes incapable of addressing global challenges like terrorism, climate change, nuclear proliferation as these issues can hardly be solved without the help of other countries.