G20 accounts for 80 percent of the world's GDP. The Group of Twenty is the forum for the governments and central bank governors from 20 major economies. The members include 19 individual countries and the European Union (EU). Collectively, the G-20 Summit economies account for 60% of world population and 75% of global exports.
The G20 started in 1999. Its leaders meet annually. It is divided into two factions, i.e., developed countries represented by G7 and developing countries represented by BRICS.
The G20 operates as a forum and not as an organization. Therefore, it does not have any permanent administrative structure. One of the G20 countries is selected to hold the presidency in rotation.
The "Troika," represented by the country that holds the presidency, its predecessor, and its next-in-line host country, ensures a proper continuity concerning its working.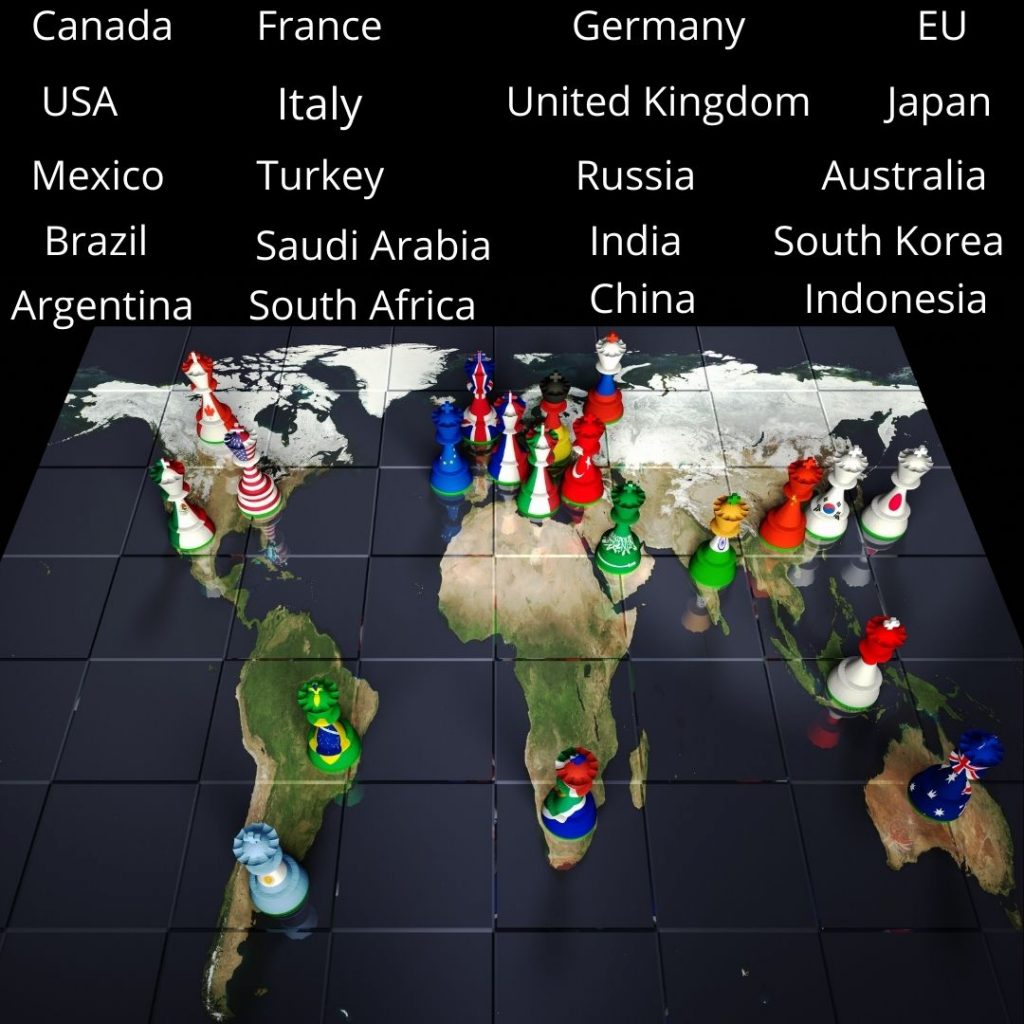 Its members include Australia, Canada, Saudi Arabia, the United States, India, Russia, South Africa, Turkey, Argentina, Brazil, Mexico, France, Germany, Italy, United Kingdom, China, Indonesia, Japan, South Korea, and EU.
Key Points – G20 Summit
On Covid-19:
There is an urgent call from lower-income countries, many in Africa, to prevent vaccine inequity and urgently deliver the dosages who are left at the mercy of Covid19. An open letter addressing G20 leaders is circulated on this issue.
On Climate Change:
Pressure is mounting on G20 leaders to act urgently for the climate.
On Tax avoidance:
There is a lot of concern about how MNCs use tax avoidance strategies – more commonly known as transfer pricing – by re-routing their profits through low-tax jurisdictions countries. An agreement on the same will be chartered out to ensure MNCs are subjected to equitable taxation.
The summit is centered around the theme 'People, Planet, Prosperity,' focussing on the issues of recovery from the pandemic.
Due to health, economic and social crisis further aggravated by the Covid-19, the G20 policy actions are entered around people that involve eradicating poverty, tackling inequality, and protecting the most vulnerable.
To address the needs of our planet, which is no longer an option but a necessary condition, critical issues like climate change, renewable energies, biodiversity loss are the main priorities promoted for long-term survival.
For prosperity and better quality of life, G20 attention is to make health services more effective, facilitate data sharing for better preparedness and response towards pandemic, promote better work-life balance for both men and women, enhance the reach of education, exploit the full potential of technological revolution, and reduce the digital divide by guaranteeing universal internet access.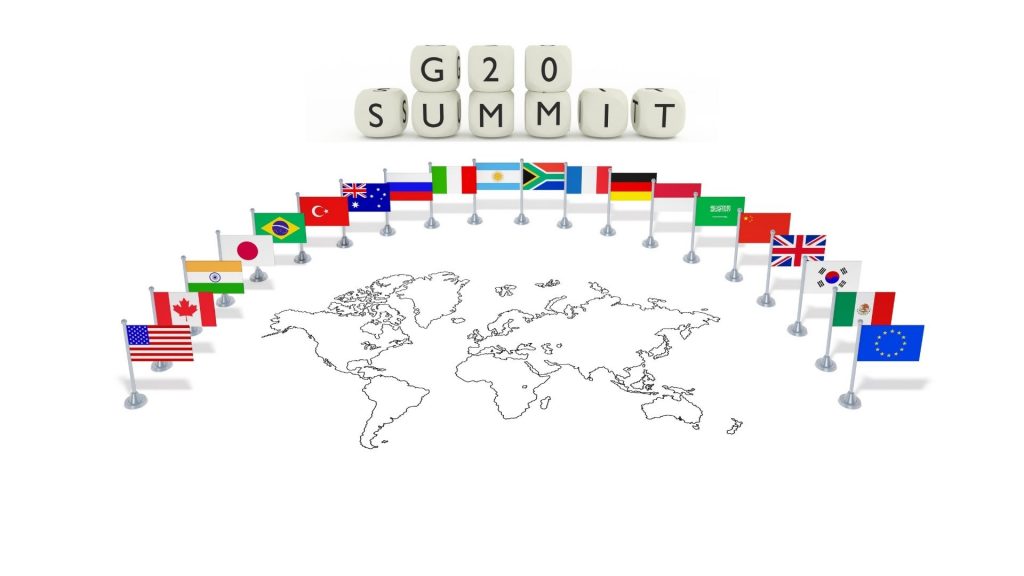 Article on G7 – Here
Article on BRICS – Here