Photo by Kyle Cottrell from Unsplash
ANYBODY CAN BECOME ANGRY

THAT IS EASY

BUT TO BE ANGRY WITH

THE RIGHT PERSON

AND TO THE RIGHT DEGREE

AND AT THE RIGHT TIME

AND FOR THE RIGHT PURPOSE

AND IN THE RIGHT WAY

THAT IS NOT WITHIN

EVERYBODY'S POWER

AND IS NOT EASY

Aristotle
Emotional Intelligence (EQ) is the ability to acknowledge your emotions, understand what they're telling you, and realize how your emotions affect people around you. It also involves your perception of others.

People with high emotional intelligence are self-aware.
Self Awareness is something people fail to understand. There are two types of self – Real Self and Ideal Self. The real self is "what I am" and the ideal self is "what I would like to be".
For example – you want to be an artist but your father wants you to be a doctor. We end up listening to the outside voice because of the prestige value attached to it. The moment our entire judgment of self is based on outside evaluations, our life becomes full of disappointments.
So, where lies the option? The option lies in making your real self your priority that most people do not. One should strive to know oneself well. The more one will be like that, the more composed one will become. Moreover, the less concerned one is from the evaluations outside, the more balanced one will become. So our orientation should be to increase our self-awareness.
Though logically, we are oriented to serve in the direction of self-awareness. But faulty experiences prevent this. Those faulty experiences are conditions of worth. It means that we need society's approval and conditional positive regard i.e. our society should say what a devoted son he is, as he became a doctor to fulfill his father's wish. The very basis of societal existence goes against the idea of individual differences.
Society thrives on norms. Norms are something to be agreed upon by all group members. But norms ignore individual differences. Society may talk about democratic structure and opportunity for different people but the fact is that society wants people to obey the norms and these norms sometimes crush the creativity in the person.
In public life too, emotional intelligence is very much required. Politicians do possess the necessary emotional intelligence that is reflected when they are successful in mobilizing masses by aggregating and arranging their demands. Generally, they avoid speeches or actions that would enrage their voters. Moreover, politically correct is their mantra. They manage to retain the loyalty of the public.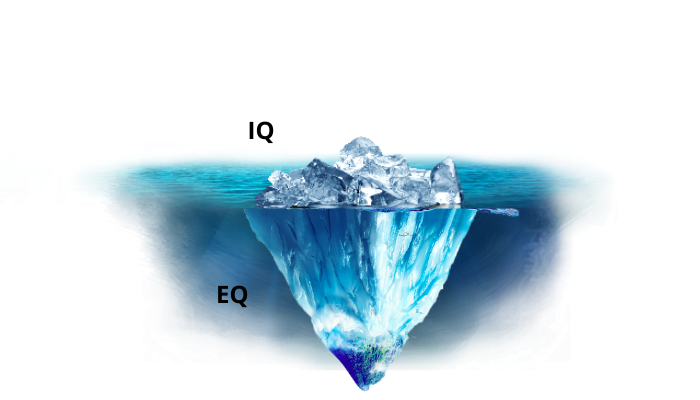 Daniel Goleman, an American psychologist, talked about five elements that define emotional intelligence.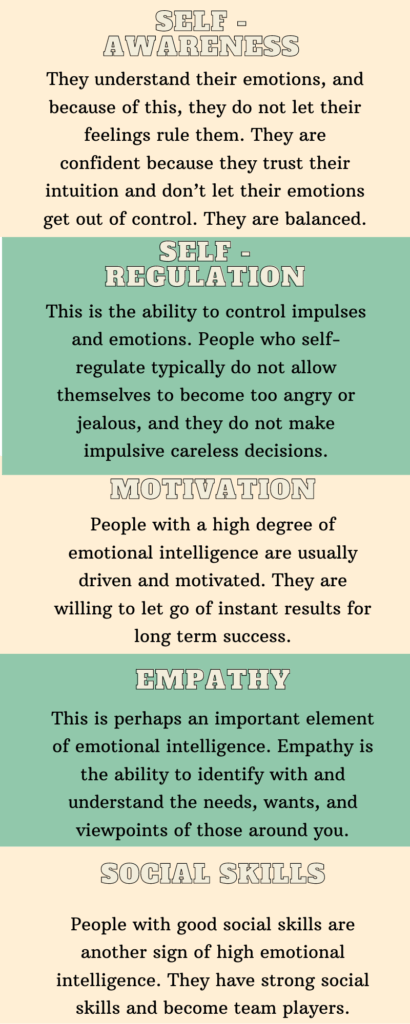 In adverse situations, people with high EQ succeed and grow. Social and personal congruency allow emotionally intelligent people to be more flexible to make faster decisions with greater confidence. Whether EQ beats IQ (intelligence quotient) is not relevant. What important here is how to manage stress, avoid conflict, and collaborate with others.