ZyCoV-D is the world's first DNA vaccine approved for human use.
COVID-19 pandemic has been nothing but persistent, and the waves of infection along with new variants continue to take away precious lives and change the way we live. Urgent vaccine development has been a priority for all nations. It is interesting to witness the fast-paced development of COVID-19 vaccines, which were available in just under a year, whereas traditional vaccines would have taken at least 10-15 years for approval.
Traditional vaccines consist of weak or inactive forms of viruses. Even though they are immunogenic, they are challenging to produce and require extensive safety testing. The new generation vaccines are mRNA based, viral vector and DNA based vaccines.
All the leading COVID-19 vaccines so far use none of these traditional methods and instead utilize new ways to deliver. The new method is based on a simple plug-and-play technology that allows new vaccines against viruses to be generated quickly i.e. mRNA vaccine, viral vector and DNA vaccine fall under this new technique of vaccine development.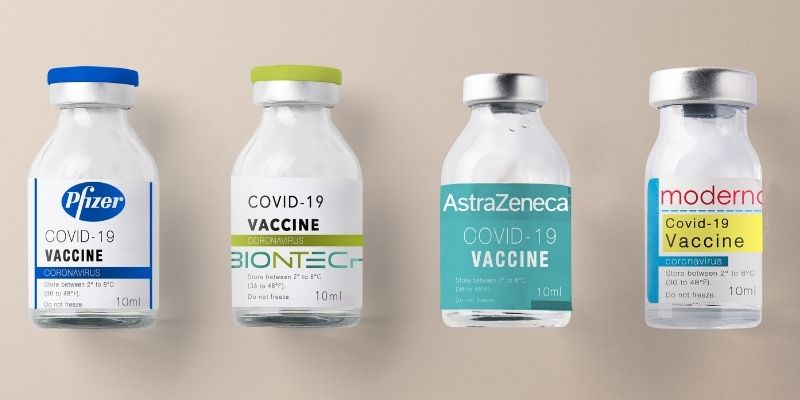 BioNTech-Pfizer and Moderna vaccines are mRNA-based vaccines; AstraZeneca vaccine uses a harmless, weakened virus (called a viral vector) that contains the genetic code for the coronavirus spike protein. ZyCoV-D is a DNA-based vaccine against COVID-19. ZyCoV-D is unique because it is also the world's first DNA-based vaccine approved for human use, which also happens to be against COVID-19.
What is a DNA vaccine?
A DNA vaccine comprises a small unit of DNA molecule (called a plasmid) that stores the information for the virus protein against which the immune response is generated. The plasmid, through vaccination, enters the nucleus (part of the cell that contains all the genetic information, DNA) of multiple immune cells of our body.
After gaining entry into the nucleus, the plasmid DNA transforms into mRNA. mRNA travels to the outside of the nucleus into the cytoplasm (main body of the cell), where it translates to make the spike protein antigen. The spike protein antigen is considered foreign by our body, which leads to a series of events that eventually leads to activation of our immune response.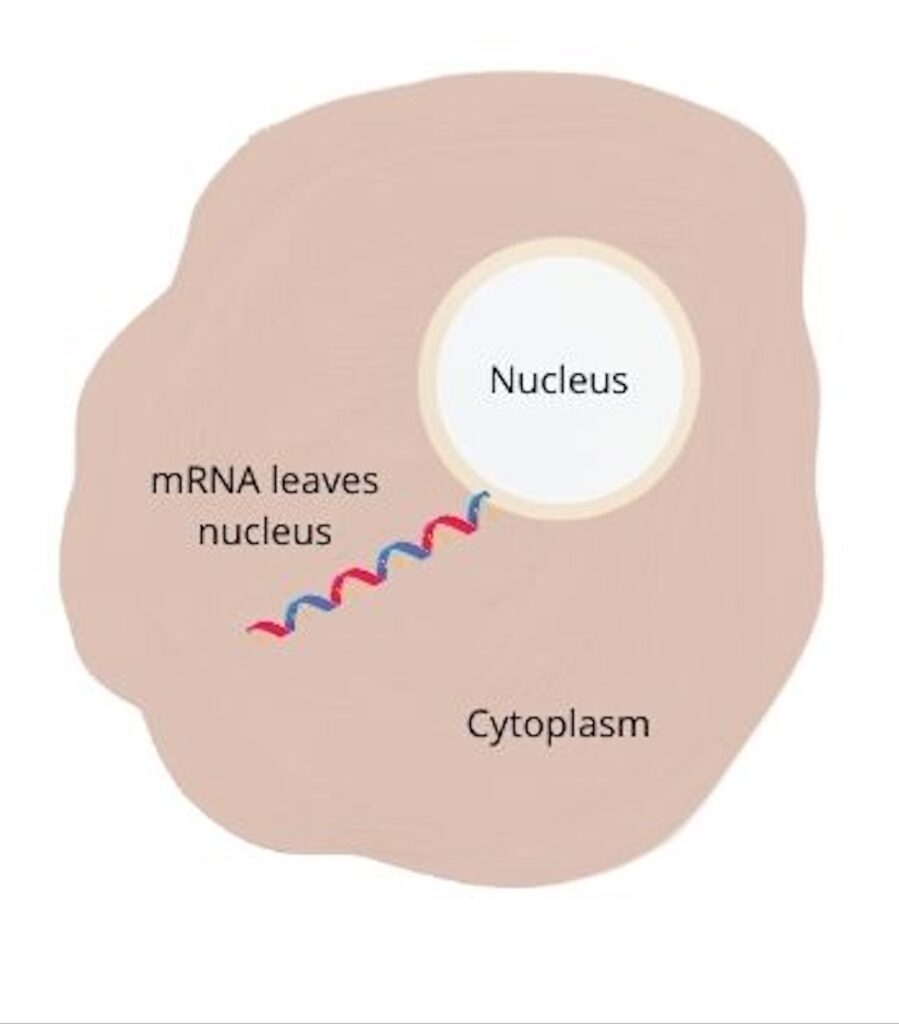 The immune response stimulates all components of the immune system, including humoral response (such as the production of antibodies) and cellular response (such as activation of T cells). T cells (also called T lymphocytes) roles include:
Directly killing infected host cells.
Activating other immune cells.
Producing cytokines and regulating the immune response.
ZyCoV-D – COVID-19 DNA vaccine
ZyCoV-D, the COVID-19 vaccine, was developed by Indian pharma Zydus Cadila. It gained Emergency Use Authorization for people aged 12 and older by the Indian regulation authority on August 20, 2021. The development of the DNA vaccine is a historic leap in the scientific and technological world and represents an advancement in vaccine development.
ZyCoV-D is an intradermal vaccine (deposited under the skin), which will be administered in three doses (0 days, 28th day, and on 56th day) using The PharmaJet® needle-free system. The needle-free device is less painful than an injection. The vaccine has shown good stability at temperatures of 25 degrees C for at least three months.
The results of the Phase I/II clinical trial have already been published. The vaccine is safe and well-tolerated as per results. Interim results from Phase-III clinical trials showed primary efficacy of 66.6 percent for symptomatic RT-PCR positive cases. The peer-reviewed data describing the safety and effectiveness of the vaccine are yet to be published.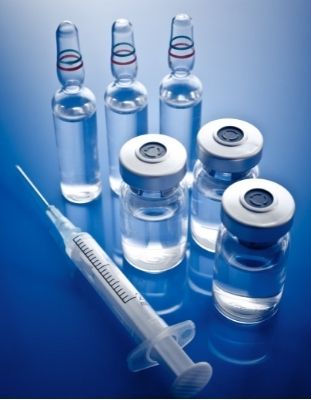 Advantages of DNA vaccine
Instead of delivery into the nucleus, mRNA-based vaccine enters the cytoplasm directly and produces encoded coronavirus protein antigen. It is certainly one step ahead of DNA vaccines and reportedly generates a more robust immune response. However, some characteristics of the DNA vaccine may be advantageous for the long-term adoption of the vaccine.
The production is more straightforward, and cost is low. DNA vaccines are also easier to store and transport than mRNA vaccines due to their increased stability. In addition, if given intradermally, it will reduce muscle inflammation compared to vaccines applied intramuscularly, making it a preferable choice for most.
ZyCoV-D is one of the many DNA vaccines in the pipeline worldwide. Some of the other vaccines in clinical trials are in the table below.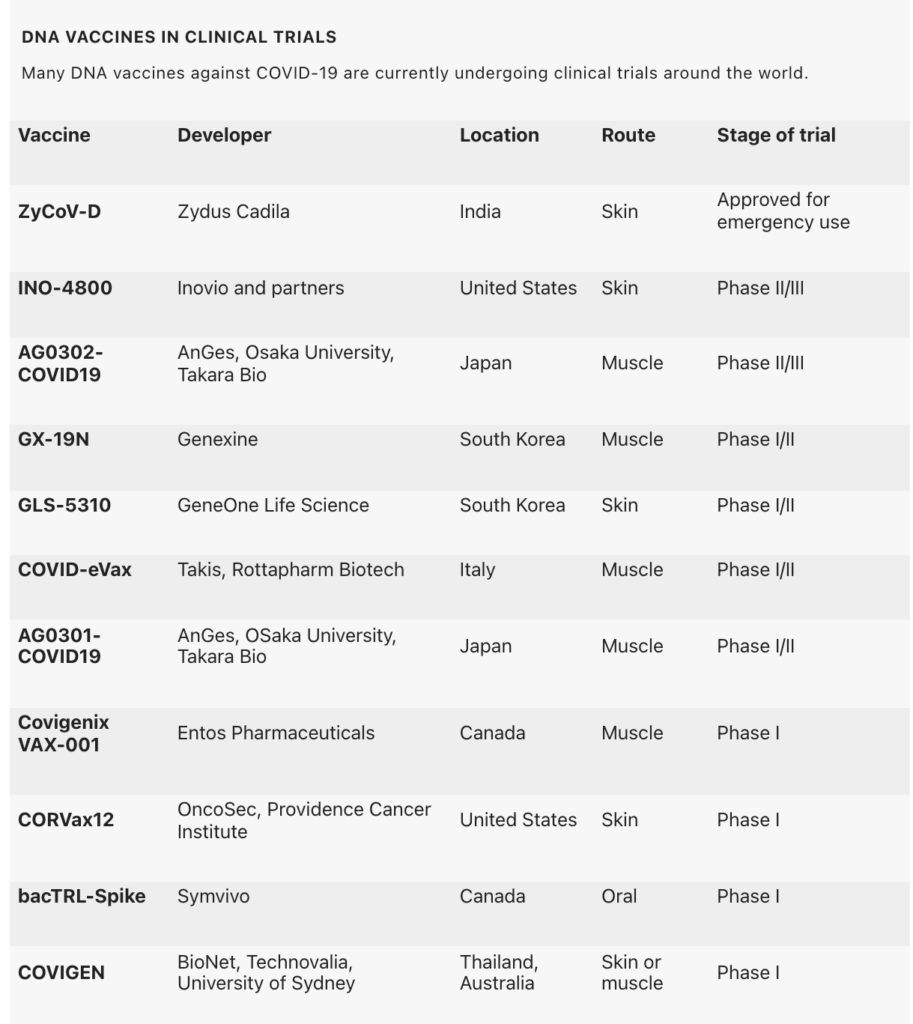 Challenges of DNA vaccine
While several human trials are currently ongoing, the development of DNA vaccines faces a range of challenges that limit their use.
One of the most significant challenges is generating a low immune response which is often not enough to cause substantial clinical benefits. DNA vaccines must be injected in larger amounts and be administered in multiple doses to generate the required protection. ZyCoV-D will also be administered in three doses.
The immunity generation mechanism caused by DNA vaccines is not entirely understood. DNA vaccines are new, and we have limited data on their safety, possible side effects, and effectiveness.
Omicron: Everything you need to know about COVID-19 variants
FDA authorizes first oral COVID-19 treatment pill – Pfizer's Paxlovid