Photo by Johannes Plenio from Unsplash
"It's not the power of argument that works in international politics but the argument of power"
Are nuclear weapons significant in international politics? They act as a deterrence i.e. they help in avoiding war. Secondly, it gives a country diplomatic leverage in negotiations e.g. USA's approach towards India changed drastically after the Pokhran II test in 1998.
India's Nuclear Doctrine
Nehru era (from 1947 till 1964)

– India's nuclear program was peaceful i.e. for energy purposes only.

– He believed in nuclear disarmament and a nuclear-weapon-free world.
Indira Gandhi era

– First test in 1974 – Pokhran I

– the operation was called "Smiling Buddha"

– Why this test? In the 1950s Nehru and China signed the Panchsheel agreement (five principles of peaceful coexistence), but it failed due to the 1962 war with China. It was the greatest foreign policy failure India ever faced. Then, in 1965 came the war with Pakistan. In 1968, China became a nuclear-weapon state. In 1970, NPT came, and India did not sign. NPT got sealed for vertical expansion, and China became the last P5 member (permanent fifth member). In 1971, there was India – Bangladesh war. India's perception of national security changed.
Vajpayee era

– In 1998 – Pokhran II

– the operation was called "Shakti"

– Why this test? Firstly, due to clandestine collaboration between China and Pakistan. Secondly, India losing its security umbrella with the disintegration of the USSR in 1991. As a result, USSR's position as a world leader was reduced. Thirdly, India's rise as an economic power.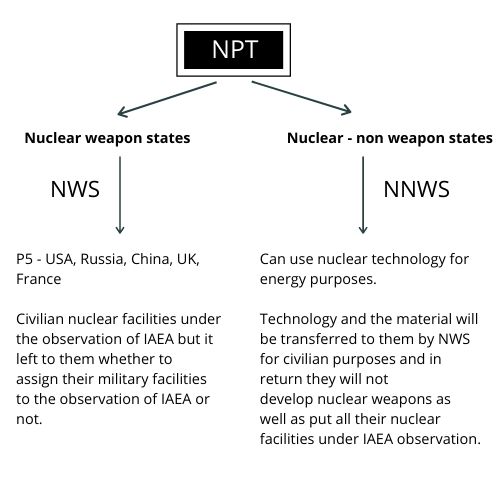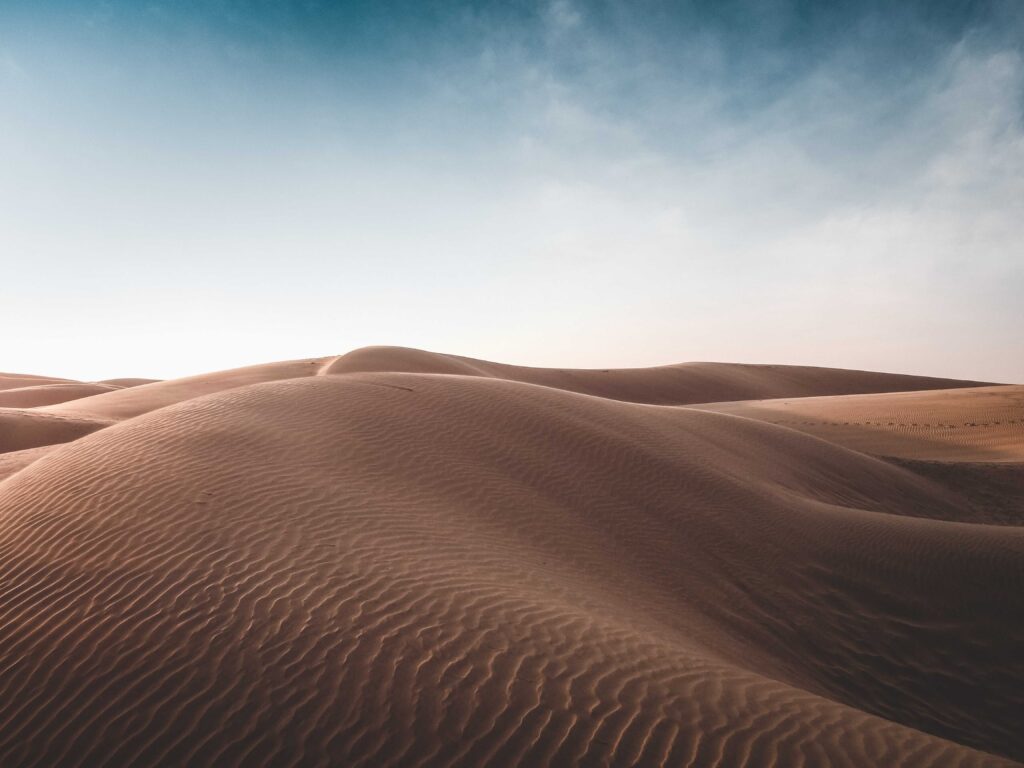 India's Problem
India has not signed NPT but is using nuclear technology for both military and civilian purposes. Therefore, it is under pressure.
India and NSG (Nuclear Suppliers Group)
In 1974, the Pokhran I test took place. In the same year, NSG was formed (by the USA) to alienate India from the supply of nuclear fuel for its civilian nuclear plants by any of the members of NSG. But, due to India's political goodwill, France and Russia defied the orders and came to the rescue of India, and continued their supply.
Post-1998, to penetrate India's nuclear energy market, the USA changed its approach towards India. It started using the NSG platform to woo India for nuclear commerce.
Indo-US nuclear deal in 2008
To facilitate nuclear commerce with India, the USA sought a waiver from NSG whereby India was given an exception from the rule that non-signatory of NPT cannot have technology transfer from any of the members of NSG.
To facilitate, the nuclear liability law had to be made. USA expectation was to make a law that allowed foreign exporters to escape in case of any nuclear accident. But India could not fulfill this expectation. Under the pressure of opposition as well as guided by national interest, Indian lawmakers passed the nuclear liability act with stringent provisions such as the right to compensation for both Indian plant operators as well as the Indian public (in 2011).
USA reacted to this with great disappointment and made NSG cancel the waiver that it granted India in 2008. The USA also raised a point that as India has signed Convention on Supplementary Compensation (CSC), in case of a nuclear accident, India's domestic national liability law has to comply with CSC.
Indian government reacted by saying that India's domestic laws are sovereign and cannot be superseded by any international law. At the same time, it is only the supreme court in India that has the authority to decide upon the validity of the nuclear liability law of India and no other organization.
India also sought a guarantee from other nuclear fuel suppliers like France and Russia of their assistance.
Under USA pressure, the Indian government (executive only) came up with new rules that seek to give relief to nuclear suppliers like the time period of claiming compensation was fixed. Secondly, the amount of compensation that can be claimed by nuclear plant operators is fixed.
India desires NSG membership. Its membership allows full-scale commercial trade. India is also important for NSG as it provides a huge market for western nuclear fuel and technology.
NSG membership cannot be linked with NPT. But, it can be linked with International Atomic Energy Agency (IAEA). And India has closely cooperated with IAEA. Therefore, India advocates that its case should be judged independently without prejudice.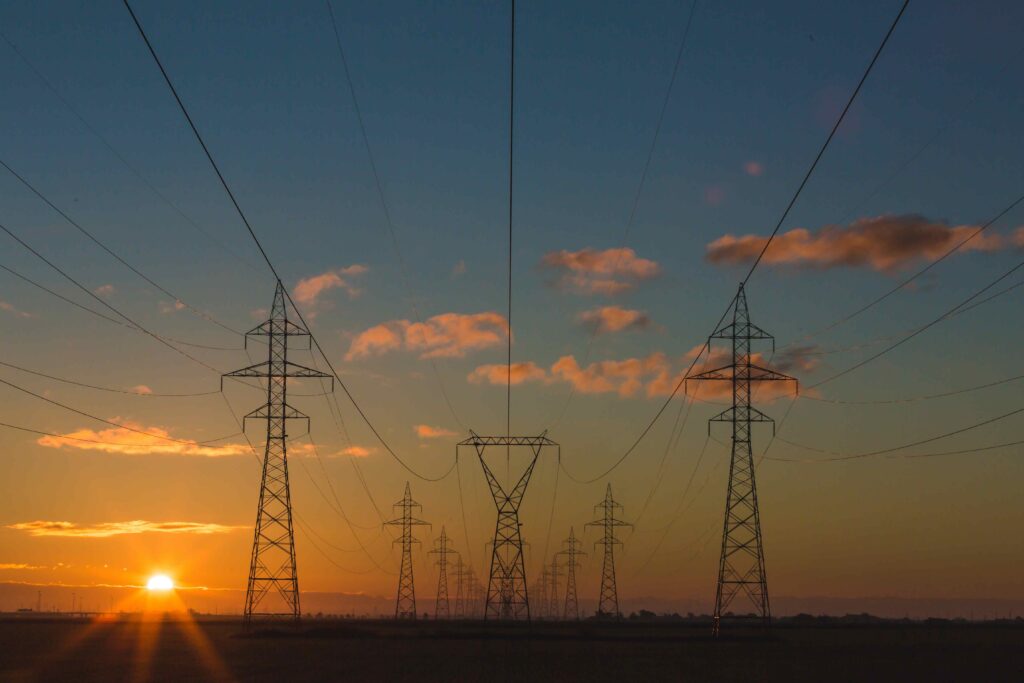 For article on Nuclear Proliferation, click here
For article on Nuclear Non-Proliferation Treaty (NPT) and NSG, click here