Background
Djokovic Visa Controversy – The Serbian tennis legend, Novak Djokovic, who is unvaccinated, had been granted a medical exemption to play in the year's first grand slam, the Australian Open. Djokovic requested a medical exemption from Australia's tight Covid visa restrictions in a procedure administered jointly by Tennis Australia and the Victorian Government (rather than the Australian national government) on the grounds that he acquired the infection in mid-December.
However, when he arrived in Melbourne shortly before midnight on January 5, his visa was withdrawn by the Australian Border Force. They stated that the documentation presented for his exemption was insufficient after he acknowledged himself to be unvaccinated.
A Deep Dive Into Djokovic Visa Controversy
Djokovic positive for COVID-19
Djokovic got tested in Serbia, where it is mandatory to isolate for 14 days after a positive Covid test. Despite his positive test, he supposedly went on public appearances, violating isolation regulations. He took to social media to admit that he had made a mistake.
Incorrect travel declaration
Furthermore, Djokovic's Australian travel declaration form indicated that he had not visited any other nation in the 14 days preceding his arrival, even though he had been to Spain for tennis practice on December 31. Djokovic claims that a team member filled out the paperwork and made a "human error" by ticking the erroneous box concerning his last trip before going to Australia.
Cancellation of the visa
The tennis player was notified of a visa issue shortly before midnight on January 5, without disclosing details. An Australian Border Force agent informed him at 4 AM local time that his visa would be revoked. Djokovic was confused since he thought officials had assessed him to enter the country on a medical exemption; otherwise, he would not have been able to board the plane. He requested that the interview be postponed until 8:30 AM to call his attorneys and tennis officials to gather additional information about the matter. However, immigration officials pressed him to complete the interview sooner, and after a series of assessment interviews, revoked his visa and detained him.
Challenge against the cancellation of his visa
Djokovic's attorneys contended that immigration officers made several legal mistakes, including the improper exercise of authority. They eventually won on the common law concepts of "procedural fairness" and "legal unreasonableness," alleging that immigration officials denied him one of the most fundamental aspects of the law – the opportunity to reply. As a result, the Federal Court granted permission to Novak Djokovic to enter Australia.
Following his release from detention, the tennis star publicly expressed his intention to stay in Australia and play in the Australian Open.
Visa denied again
But Alex Hawke, the immigration minister, used his executive powers to reject Djokovic's visa on "health and good order grounds". Djokovic faced deportation and a three-year visa suspension as a result of the ruling.
There has been much conjecture regarding why Djokovic's visa was revoked, including the possibility that he neglected to declare his travel plans before coming to Australia.
However, the Minister claimed in his written reasons that, given Djokovic's high profile and position as a role model in the sporting and broader world, his presence in Australia posed a health risk to the Australian people and may fuel anti-vaccination sentiment. This might result in people refusing to take a booster vaccine, unvaccinated people falling ill or spreading the disease to others, and increased strain on the Australian health system.
Last appeal to challenge the decision to revoke the visa
Novak Djokovic yet again filed a new appeal against the Australian government's decision. This time, Djokovic's counsel contended that the immigration officials' explanation was utterly contradictory to the initial reasons for the visa revocation. And Djokovic's continued presence in Australia posed a negligible risk to the health of the Australian people.
They said that his presence cannot be held responsible for influencing community resistance to the vaccine and that the government made falsified claims.
Djokovic loses appeal
Three judges denied his appeal unanimously based on the government's argument and stated that the court was only concerned with the decision's "lawfulness or legality." The courts will release a detailed written statement at a later date. Novak Djokovic issued a formal statement in which he expressed his disappointment with the decision but respected it and vowed to cooperate with the relevant authorities. He's already departed the country.
Perspectives
The first hearing was primarily about the process, including how Novak was treated in the airport and not given enough time to meet with his legal team. The second time, the focus was on Djokovic and if he is a risk to public health since he is a claimed icon for anti-vaxxers.
Australia
Over 90% of Australia's adult population is completely vaccinated. As the government has worked to contain the virus, citizens have had to contend with tight travel restrictions for the past two years. As a result, many people are outraged at the prospect of preferential treatment for a celebrity when many others in the country are still unable to travel overseas or even locally in certain situations.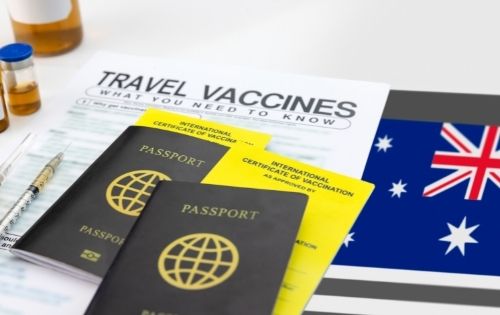 The initial and generally unfavorable reaction to Djokovic's exemption declaration was instantaneous.
Government
On the government front, there are two things to consider. For starters, the government recognizes that this is their greatest chance to make a public-interest case. In addition to the prime Minister, several officials expressed their disapproval for granting Djokovic a visa.
Second, the government has suffered a great deal of humiliation due to this. Politicians have appeared to be imposing norms that they do not comprehend.
Djokovic – Desperation to compete
Novak Djokovic, Roger Federer, and Rafael Nadal are the "Big Three" in tennis. The trio has dominated men's singles since the 2003 Australian Open, winning 60 of the last 75 Grand Slam championships, with each player having won 20 Grand Slams.
Novak Djokovic has made no secret of his desire to conclude his career with the most Grand Slam men's titles ever.
The Australian Open was an opportunity to win his 21st major, making a record and putting him ahead of long-time rivals Roger Federer and Rafael Nadal for the first time.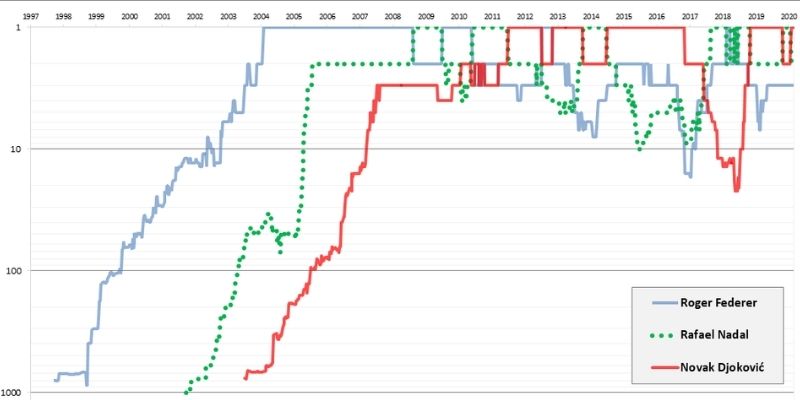 Even though he was unvaccinated, Djokovic went to a nation that had closed its borders to non-vaccinated persons, expecting that his exemption would allow him to enter and play. Djokovic demonstrated his eagerness to not miss another Grand Slam opportunity by his intention to appeal the decision to withdraw his visa.
However, numerous players, including Rafael Nadal, have stated that they were aware they needed to get vaccinated to enter Australia, which shifts the focus back to Djokovic.
Why is Djokovic's visa controversy significant?
For the world, it has become a debate on many issues.
First, Djokovic's sheer disregard for COVID-19 measures and public health has been appalling. While he stated that he was unaware of his positive test until two days later and admitted to making a mistake by attending public events, it is difficult to understand a sportsman of his renown disregarding fundamental isolation rules. At best, it was an error of judgment; at worst, it demonstrated a lack of awareness of the gravity of the pandemic for his fellow people.
Second, there has been a longstanding dispute between pro and anti-vaxxers. Djokovic did not vaccinate due to earlier COVID-19 exposure, but his opinions on vaccinations are well known. But at the end of the day, it is his own choice, and he came to play a game, not to provoke public opinion in favor or against vaccinations. But does he have the ability to persuade anti-vaxxers?
Third, stringent visa requirements added another degree of complication. Can this instance be viewed any differently from the countless others where people were denied visas based on their vaccination status? Granting a visa to a world-class athlete adds fuel to the controversy over "Are the regulations the same for everyone?"
That takes us to the ground rules. Tennis Australia must bear some of the guilt for informing players that they could attend the event unvaccinated if they were granted a medical exemption, despite the government's objections. When it comes to rules, it appears that there is a growing lack of agreement among various organizations and governments. Admission should have been straightforward if prior COVID-19 exposure was a valid reason for a medical exemption. If it wasn't, Djokovic should not have been allowed to board the plane in the first place.
This raises the question of why state and federal governments interpret rules differently or if they are even on the same page. There was no shortage of criticism on social media of the federal government's handling of the Djokovic case.
Last but not least, is the matter, after all, political? Is the administration attempting to appease the public ahead of the next elections?
Last words
While we may not have answers to these questions yet, we know that Djokovic indeed does not have his chance of winning the 21st grand slam title this time. However, the entire episode has undoubtedly brought up several issues.
This uproar is not the consequence of a failure of the laws but the government's lack of ability and leadership. Simultaneously, the inability to anticipate the problems that have arisen due to Djokovic's lack of foresight. With the French Open lined up next, Djokovic's success will be determined by how he recovers from this setback.